Repeat DUI Offenders—How the New Law in Tennessee Will Affect You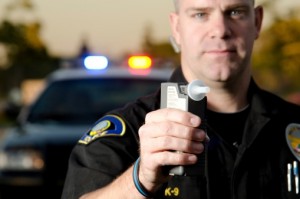 Tennessee drivers who seem to be in the habit of drinking and driving might want to rethink that, as the penalties for repeat DUI offenders just got even more severe. Tennessee already has strict consequences for DUI offenders, and in this new group of laws that went into effect in 2016, they legislature took calculated aim at those who have been convicted of DUI more than four times.
Stiffer penalties for repeat DUI offenders in Tennessee
Prior to the change in the law, convictions for fourth offense or greater DUI were classified as class E felonies with a potential jail sentence of one to six years. Whether a person was being convicted for their fifth or 10th DUI in Tennessee they all carried the same sentence. The new law elevates the sixth DUI offense to a class C felony. This increases the potential penalty to a three to 15-year jail term. A person with two prior felony DUI and four or five misdemeanor DUI convictions would be considered a persistent offender status, which would make them subject to more severe penalties.
New fingerprint requirement for DUI offenders
Additionally, there is a new law that requires those who have been charged with DUI, vehicular homicide, aggravated vehicular homicide, or vehicular assault to be fingerprinted. The fingerprints must be sent within five days to the Tennessee Bureau of Investigation where they will also be filed with the National Crime Information Center. This law came about because of the tragic death of two Shelby County residents who were killed in Mississippi by a persistent DUI offender who had five different first-offense DUI convictions and he was out on bond on the sixth conviction. The authorities realized that their towns and counties were not consistently reporting driver criminal histories to the national crime database. Law enforcement officers have access to this database from the computer in their vehicles, which allows them to check the criminal background of the people they arrest.
In a story in the Herald-Citizen, Cookeville Police Capt. Carl Sells said, "As a patrol officer, I investigated several crashes in which unsuspecting motorists were killed by an impaired driver with multiple DUI convictions," he said. "Notifying family members of a loved one's death is not a pleasant task. Any legislation that might reduce the frequency of DUI related deaths is welcomed."
Mothers Against Drunk Driving (MADD) reports that there were about 13,150 DUI arrests in Tennessee in 2013, and that there are 59,208 3rd time DUI offenders and 17,342 5-time DUI offenders in the state.
The Tennessee Department of Safety & Homeland Security reports that there were 6,540 (known) alcohol-related traffic crashes in 2015.
The hope is that these new, more severe penalties will act as a deterrent to those who might be considering getting behind the wheel after they have been drinking alcohol.
If you have been charged with a third or subsequent DUI, you are going to need the capable legal services from one of our aggressive, Franklin DUI attorneys at the Law Offices of Adrian H. Altshuler & Associates. We will review your case and inform you of your rights and options. Contact us or call 615-977-9370 right away to schedule a consultation.