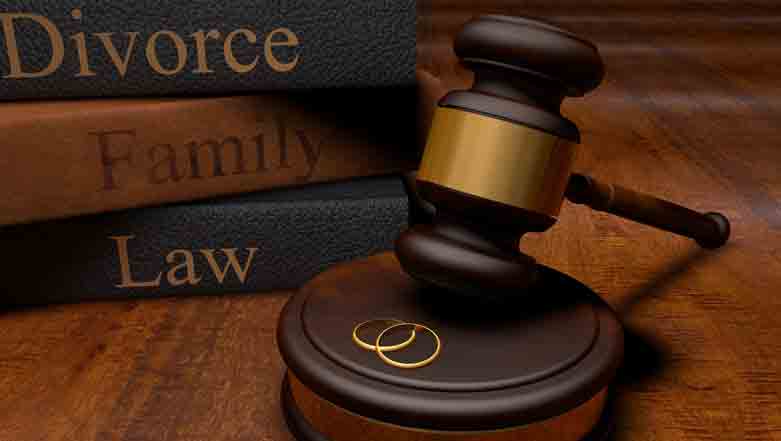 Divorce Attorneys in Franklin, Brentwood and Columbia
Guiding clients throughout Tennessee through the divorce process
There is no easy way to end a marriage. Even the most amicable and good-natured people can feel angry, frightened, anxious or disillusioned with the process, or become openly hostile to one another as the proceedings move forward. The stress and tension you feel can be compounded when you have children, own your own business, or have amassed considerable assets during the course of your marriage.
At the Law Offices of Adrian H. Altshuler & Associates, we understand that divorce is not just a legal matter but a highly personal life event affecting you and your family for years to come. Whether you need help filing for separation, filing for divorce or pursuing a collaborative divorce, our compassionate divorce lawyers in Franklin, Brentwood and Columbia have the experience and character to vigorously represent your rights.
Quick Links:
Do you really want to get divorced?
This is a more difficult question than you might think. It's also the reason why Tennessee requires all couples to undergo divorce mediation before they decide; sometimes, issues can be worked out and the marriage will remain intact. Other times, mediation forces two people who are having a difficult time to find a way forward that's easier and less contentious.
You may also decide that rather than get divorced, a separation will work better for you. Separation addresses many of the same concerns as divorce does – child custody and access, alimony, property division – but you remain legally married.
If a divorce is, indeed, the best option for you, then your attorney will explain how to proceed.
Uncontested and contested divorce in Tennessee
Divorce generally falls into two categories: uncontested and contested.
As the name implies, an uncontested divorce in Tennessee is one in which the spouse does not contest—or disagree with—the reason for your divorce.  If you are the plaintiff (the spouse filing for divorce), you will testify in court, but your spouse (the defendant) does not need to appear. Being a more traditional form of divorce, you will need witnesses to testify as to the veracity of your divorce grounds. The marriage dissolution and orders contained in it become final thirty days after the final decree is entered.
A contested divorce is one in which both parties cannot come to an agreement about how to proceed. Many divorces are contested; this is not surprising, since the situations leading to the decision to get a divorce are often contentious and based on differences that cannot be reconciled. In a contested divorce case, the parties disagree on one or several issues, such as property division, alimony, custody and visitation, or child support, and must therefore go to trial.
What is collaborative law?
The collaborative divorce process is different from a traditional divorce in several respects:
The couple agrees to reach a settlement outside of court.
The process involves two lawyers, one representing each spouse.
The attorneys and spouses function as a team of four working toward a mutually beneficial resolution.
The team works in collaboration with full and voluntary disclosure of records and information shared.
If both sides continue to work collaboratively throughout, the team agrees to the terms of a divorce decree, which is submitted to the courts and finalized.
Couples who choose a collaborative divorce usually pass through and complete the process successfully. However, since the process inherently demands cooperation, collaborative divorce is not the right solution for all couples, and therefore not chosen by many. If you feel collaborative divorce might be the right solution for you, arrange an appointment to consult with one of our divorce lawyers to discuss your case.
What are the grounds for divorce in Tennessee?
Tennessee recognizes these grounds for contested divorce:
Impotency
Bigamy
Adultery
Desertion (two or more years)
Criminal conviction leading to infamy
Felony conviction that leads to time in a penitentiary
Attempted murder of your spouse
Abandonment
Carrying another man's child
Habitual drunkenness or drug use
Excessive cruelty
Behaving so intolerably that your spouse has to leave (or vice versa)
It also recognizes two grounds for uncontested divorce:
Irreconcilable differences between the parties; and
For a continuous period of two (2) or more years that commenced prior to or after April 18, 1985, both parties have lived in separate residences, have not cohabited as man and wife during such period, and there are no minor children of the parties.
How long does it take to get divorced in Tennessee?
In order to obtain a divorce in Tennessee, one of the parties involved – you or your spouse – must have lived in the state for at least six months. In cases where you and your spouse have come to an agreement on things like alimony, custody and property division, and have submitted all the appropriate and correct paperwork for a judge to determine how much child custody should be awarded to the primary residential parent, then you could conceivably be divorced within 60 days (without minor children) or 90 days (with minor children) of filing the paperwork.
However, not all divorce proceedings will move that quickly or smoothly. Contested divorces often take significantly more time, and if you case goes to trial, it could take up to a year and a half. The other thing to remember is that Tennessee has a six-month residency requirement. Either you or your spouse must have lived in Tennessee for at least six months, and only the spouse who has lived here for that amount of time is eligible to file for a divorce. This requirement may be waived in emergency situations, such as with evidence of domestic violence.
Contact a reliable divorce attorney in Franklin, Brentwood or Columbia
Our Franklin, TN law firm has a strong divorce concentration, and our clients rely on us to protect their interests when going through a collaborative, contested, or uncontested divorce. It doesn't matter if you are in Brentwood or Spring Hill, or anywhere in Tennessee —- our lawyers in Columbia, Franklin and Brentwood are here to help. Call us today at 615-977-9370 or use our contact form to schedule your free initial consultation. We also work with families in Spring Hill, Murfreesboro, Lawrenceburg and Pulaski, Tennessee.