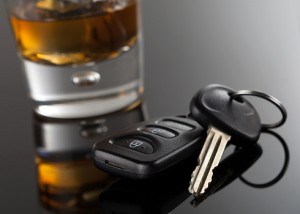 In the summer of 2016 (July 1, 2016, to be exact) there were four new DUI laws that took effect in Tennessee. One of those laws, which was intended to change the age group to which the offense of underage driving while impaired from ages 16-21-years-old, to ages 16-18-years old, and it was to give judges the authority to order the issuance of a restricted license, including an ignition interlock device to those drivers aged 16-18-years old who were convicted of driving while impaired. This new law amends TCA Title 55, Chapter 10, Part 4. However, the passage of this law had some unintended consequences, and Governor Haslam had to call state lawmakers back to Nashville to fix an error in the new law, which if left uncorrected, would cost the state more than $60 million in federal highway funds.
The new law had the intention of toughening the penalties for underage drinking and driving by changing the penalty for an underage DUI to be the same as for adults 21 year and older. The mistake is that the change in the law unintentionally raised the blood alcohol content limit for 18 to 21-year-olds to .08, which violates a federal requirement that the BAC limit for those between age 16 and 21 to be .02. If the Tennessee legislature does not address the error by October 1, the state will lose the federal highway funds. There will be a special session of the General Assembly that will run from Monday through Wednesday, September 12th through 14th according to the Insurance Journal.
More severe penalties for DUI convictions
This new law, which is quite aggressive, seeks to address the issue of persistent DUI offenders. Until this new law took effect, a person who was convicted for their fourth or higher DUI offense were all classified as a Class E felony with a potential jail term of six years whether it was DUI number four or number nine. This new law elevates a sixth DUI offense to a Class C felony, with possible jail time of three to 15 years. It also clarifies "prior convictions" for the purposes of enhancing a DUI sentence, removes Class E felony designation for the third and subsequent conviction and removes the mandatory 24-hour litter removal requirement for first-time DUI offenders. The new law amends TCA Title 39; Title 40 and Title 55.
Fingerprint filing with TBI after a DUI charge
Another new law, which amends TCA Title 8 and Title 55, requires an arresting officer to send fingerprint cards for those charged with DUI, and other vehicular impairment offense arrests to TBI within five days of the arrest so that they might be submitted to the NCIC (National Crime Information Center). It also requires the clerk to send DUI convictions to TBI within seven days of conviction. The creation of the law was inspired by a Mississippi traffic crash that killed two Shelby County students. The driver responsible for the deaths of those students had five previous convictions for first-time DUI and was out on bond for his sixth DUI. If County clerks are not required to submit a convicted driver's criminal history to the NCIC, that data is unavailable to law enforcement officers who use that national database to discover the criminal background of the people who are being arrested.
Change in the requirements for ignition interlock device removal
This new law establishes requirements for the removal of an ignition interlock device and revises other related provisions. According to Mothers Against Drunk Driving (MADD), a judge must require an ignition interlock device for all convicted DUI offenders–unless the judge provides a finding of fact to not order the device. The ignition interlock must be installed for 365 days before the driver can apply for a new license. The offender must also be violation-free for 120 consecutive days before the license can be renewed and a new license issued. The law also includes penalties for tampering with or removing an ignition interlock device. MADD sees ignition interlock devices as being effective at changing the behavior of drunk drivers.
If you are facing DUI charges, you might want to schedule a consultation with one of our aggressive Franklin criminal defense attorneys. Please contact the Law Offices of Adrian H. Altshuler & Associates today at 615-977-9370, or fill out our contact form. One of our Franklin criminal defense lawyers will protect your rights, offer legal advice and guide you through the judicial system. We also have offices in Brentwood and Columbia to serve you.