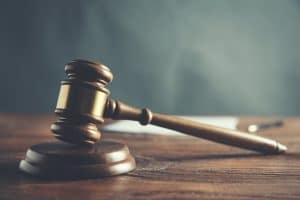 The Coronavirus pandemic has forced all of us to adapt in new ways. The criminal justice system is also feeling the effects of these changes. We wanted to take a look at some of them today, so you know what to expect.
Courts resuming in-person hearings with restrictions
After the Tennessee Supreme Court suspended all in-person court hearings for March and April, things are slowly returning to normal for parts of the state. Courts in Hamblen, Hancock, Hawkins, and Greene Counties of the 3rd Judicial District will begin operating under restrictions, according to recommendations made by Chancellor Douglas T. Jenkins.
The plan put forth by Jenkins was approved by the Tennessee Supreme Court at the end of April. It affords for the resumption of in-person hearings in juvenile, sessions, criminal, and chancery courts.
Jenkins had been conducting conference calls but said they are not effective when dealing with getting clients justice or protecting the rights of those accused of a crime.
"Part of getting justice in the court system is perception, and a conference call may not properly give the public a perception they got justice," Chancellor Jenkins said. "There's no substitute for a court proceeding in a courtroom."
Can my loved one be released?
Some prisoners have been released from various detention centers across Tennessee during the Coronavirus pandemic. The Madison County Criminal Justice Complex saw its population reduced from 500 to 383 in April after a statewide order was issued by the Tennessee Supreme Court.
"We are trying to avert what could become an unprecedented public health catastrophe of Biblical proportions," Haywood County Circuit Court Judge Clayburn Peeples wrote in a statement.
Each judge presiding over a court is permitted to create their own guidelines for releasing prisoners. However, judges are encouraged to consider releasing criminals with low-level, non-violent crimes on their records.
More information about the prisons in Tennessee can be found here.
Can I still post bail?
Yes, you can still post bail if you are arrested during the pandemic. You might not even have to post bail if your crime falls into certain categories as recommendations have been made to reduce bail to $0 for some crimes. These crimes include the following:
Technical infractions related to probation violations
Contempt of court
Failure to pay child support
Violation of probation that brought on no new charges
Inability to pay the bond
The reasoning behind some of the reduced or $0 bail is that if the defendant is in jail because they are already indigent, there's no reason to hold them on small bail fees when they can't pay it anyway.
Can I appeal my case?
Yes, cases are still being held as much as possible, as recommended by the Tennessee Supreme Court. Appeals can be filed and scheduled. If you already have an active appeal, it can move forward. In fact, the Tennessee Supreme Court encourages judges to continue with all active cases via audio and video proceedings in lieu of seeking continuances, which are still permitted.
Will my active case be postponed?
Judges throughout Tennessee are being asked to continue their active cases as much as possible. They are to use WebEx, Zoom, Skype, and FaceTime in order to keep cases active.
More information about COVID-19 and the Tennessee court system can be found here.
Do you have questions about a criminal case during the pandemic? It's important that you speak to a criminal defense attorney about your situation. Call the Law Offices of Adrian H. Altshuler & Associates at 615-977-9370 or complete a contact form online to schedule a consultation today. We maintain offices in Franklin, Columbia, and Brentwood.