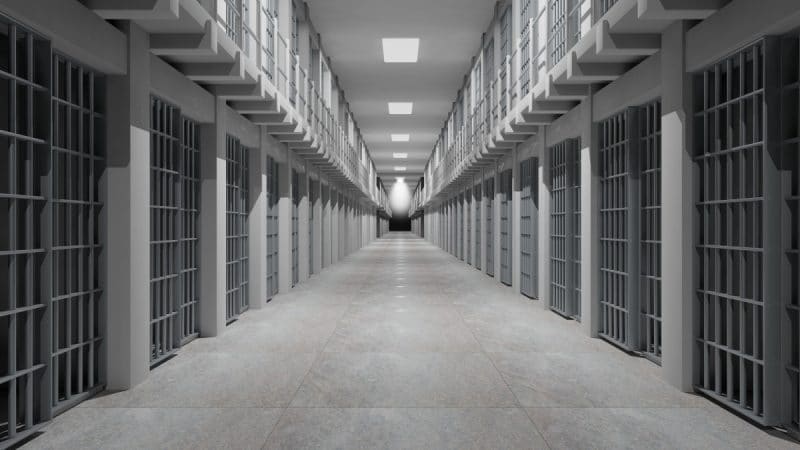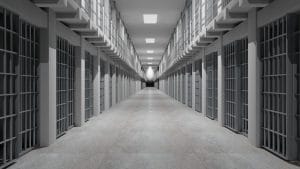 For years, we have known there is a connection between mental illness and incarceration. As public facilities for treating people with mental illness have closed, patients have been left with few choices. They can treat with private doctors, an expensive option that may not be available to all people, or they rely on community services, which are often underfunded and difficult to access. Others end up in overrun ERs, only to be released with little help within 24 hours. Many choose to "self-medicate" through illegal substances, and others end up in jails and prisons.
It is an unsustainable practice at best.
Dr. Christine Montross, practicing psychiatrist and an associate professor of psychiatry and human behavior at the Warren Alpert Medical School of Brown University, questions how the policing and correctional systems in American are making the mental health crisis worse. She treats patients in the correctional facilities. The patients she treats have a range of mental health problems, such as hearing voices, seeing visions, and suffering paranoid delusions and mania. Many actively try to hurt themselves. Many of the patients she treats are homeless and have few safe havens. In prison, there are a range of difficulties for mentally ill inmates including being victimized by other inmates and by prison officials.
An illustrative example
Dr. Montross illustrated her concerns about whether correctional facilities and law enforcement make mental health problems worse with a story that was told by a former Portland, Oregon police commander. The commander said the police were called to a city venue where a mentally ill man was causing a disturbance. The man was taken to a hospital for psychiatric care but was discharged before the police paperwork was finished because there weren't enough psychiatric hospital beds. After a second disturbance, the man was taken to jail instead of the hospital.
Dr. Montross stated that, "the misalignment between the expectation that people follow commands and their medical inability to do so has the potential for disaster." Nearly 1/4 of 1,000 fatal shootings by the police in 2018 involved a mentally ill victim. Dr. Montross expressed the concern that as police are called to deescalate a disturbance, the police (and not clinicians) are deciding whether the person should be taken to a jail that houses the acutely mentally ill or for psychiatric care. Due to the lack of quality hospital facilities for the mentally ill, prison is often becoming the lone treatment option for mentally ill and disadvantaged people:
We [as a society] would never incarcerate people in order to obtain treatment for their cancer, or their asthma, or their diabetes. But we have come to treat psychiatric crises as legal problems rather than the health care emergencies that they are…. The closing of state psychiatric hospitals in the 1960s, '70s, and '80s led directly to the influx of mentally ill people into correctional facilities.
Homeless shelters, ERs, and correctional facilities are not the answer to mental health challenges. These facilities are punitive when the mentally ill need therapeutic solutions.
At the Law Offices of Adrian H. Altshuler & Associates, part and parcel of any case is to understand our clients. If there are mental health issues, we try to have a psychiatric analysis and try to find solutions that treat the patient instead of punishing them. We also work to obtain acquittals when the evidence doesn't support a conviction. We have offices in Franklin, Columbia, and Brentwood. Please call our office at 615-977-9370 or use our contact form to schedule an appointment for you or a loved one who has mental health challenges.