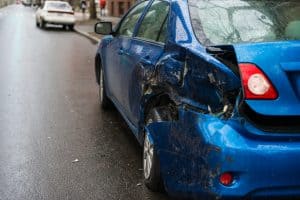 Drivers have a civic responsibility and a legal obligation to stop and render aid if they have caused or become involved in a traffic crash. Leaving the scene of an accident is illegal in Tennessee. If there are injuries and property damage the penalties are significant. Whether it was a minor fender or an accident with a fatality, if your vehicle is involved in the crash and you do not stop you can be charged.
What does Tennessee law require a driver to do when they have been involved in an accident?
If you are involved in an accident that causes injury or property damage, you must do the following:
Stop your vehicle and remain at the scene of the crash
Exchange contact and insurance information with the other drivers or people involved
Remain at the scene until law enforcement arrives
When you stop at the scene, if you can, make sure that your vehicle is not obstructing traffic. If you are injured, seek medical attention. If one of the other parties is injured, offer whatever assistance you can and then dial 911 to summon medical attention.
What are the penalties for hit and run in Tennessee?
The penalties for leaving the scene of an accident vary depending on the nature of the accident. If the crash resulted in injury, a hit and run can be charged as a Class A misdemeanor, which can be punishable by up to 11 months, 29 days in jail, suspension of a driver's license and a fine of up to $2,500.
If the accident resulted in property damage less than $400, the penalty is a possible Class C misdemeanor, a $50. fine and a potential 30-day jail sentence.
If the property damage was more than $400, the possible penalties include a Class C misdemeanor, suspension of driver's license, and a fine of $50.
Is it a felony to leave the scene of an accident in Tennessee?
A driver who leaves the scene that was serious enough that they should have known that it could have resulted in a fatality may face felony charges which are punishable by up to six years in prison.
Hit and run is growing more common. Drivers might panic when they realize that they have caused an accident, or that they have struck a pedestrian and they flee out of fear of the consequences. A person who already has a blemish on their record might fear the additional trouble causing an accident might create for them. Leaving the scene of a crash or not stopping to render aid when you were involved in a crash is a mistake. What you need is a Columbia criminal defense attorney who can work within the law to diminish those consequences as much as possible.
If you were involved in a car accident and you did not stick around, this could mean serious legal trouble for you. Leaving the scene of a crash carries serious penalties. You will need an aggressive Franklin criminal defense attorney on your side to make sure that your side of the story is told and that your rights are protected. You are welcome to contact the Law Offices of Adrian H. Altshuler & Associates today at 615-977-9370 or complete our contact form. One of our experienced Franklin criminal defense lawyers will advise you of your legal options and next steps. We have offices in Brentwood and Columbia to serve you.