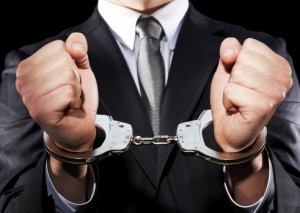 If you have been accused of a misdemeanor criminal offense in Tennessee, the law enforcement officer has the latitude to issue you a citation in lieu of arrest, rather than hauling you off to jail. Do not make the mistake of thinking that it is not a big deal because you did not get arrested. Being issued a citation rather than being arrested does not by any means diminish the seriousness or the consequences of a criminal charge. It just means that you report for booking and processing on the same day as your court appearance. You will not be issued a citation if you have any active, priors or if you have a failure to appear in court that is unresolved.
A misdemeanor carries serious consequences that will have an impact on your life if you are convicted. A misdemeanor is punishable by one year in jail or less, a fine of up to $2500 or both. Depending on the nature of the alleged offense, you could end up with a permanent criminal record, which will have a negative impact on your ability to get a job, certain professional licenses, and housing. If you are in college, it could disqualify you for certain types of financial aid, and it will limit you from being able to run for public office. If you have been charged with a felony, then the officer will arrest you rather than issue a citation.
Here are some examples of the types of offenses for which a law enforcement office might issue a citation in lieu of arrest:
Simple Possession
Prostitution
Patronizing Prostitution
Leaving the scene of an accident
Disorderly conduct
Public intoxication
Indecent exposure
Underage drinking or possession of alcohol
Leaving the Scene of an accident
Shoplifting
According to the National Conference of State Legislatures (NCSL), citations in lieu of arrest can contribute to lowering jail populations and provide cost savings by diverting detention arrestees who pose little risk to public safety, and who are likely to show up in court. The general assembly encourages the use of citations for misdemeanors and law enforcement are encouraged to use them when it is reasonable and according to the law. TN Code § 40-7-118 (2015)
You must understand that a citation is no less of a criminal charge than if you had been formally arrested. When an officer issues a citation, she or he is trusting that you will appear on your court date to be booked and processed. If you fail to appear on your scheduled court date, you can be arrested immediately. If you have been issued a citation, you really must contact an attorney to represent you at your court appearance. Your life, your future employment prospects and your reputation hangs in the balance.
Do not let a single mistake ruin the rest of your life. When you have been issued a citation you need to take it seriously as it can have lasting consequences for your life. Our Franklin criminal defense lawyers can offer legal guidance and strong representation when you have been accused of a crime in Tennessee. Please contact the Law Offices of Adrian H. Altshuler & Associates today at 615-977-9370 to schedule a consultation. We proudly serve clients from our offices in Brentwood and Columbia and throughout Tennessee.