Kelly Clarkson Ordered to Pay Child Support in Divorce from Brandon Blackstock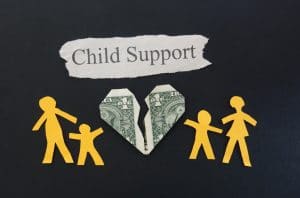 It isn't unusual to hear about celebrities getting divorced. It is well known that marriages of the rich and famous do not often last long, and when they end, things can get complicated. They have a lot of assets and properties, and there isn't always a prenup to determine what goes to whom. And just like with divorces of non-A-listers, celebrity parents have to deal with child support.
On March 9th, 2022, Kelly Clarkson finalized her divorce from Brandon Blackstock. The judge issued child support and alimony support orders to Clarkson:
According to the papers, Clarkson has agreed to pay Blackstock spousal support totaling $115,000 per month until January 31, 2024, with the exception that those payments would end should Blackstock remarry before that date, or if either party dies prior to it. The talk show host will also have to pay her ex $45,601 per month in child support. Both the spousal and child support payments were to begin on Feb. 1, 2022.
While this seems normal for a divorce agreement, it is interesting to note that Clarkson is the one that must pay the child support. Men are more commonly the ones that are made to pay child support; only 15% of payor parents are women. However, because Clarkson makes so much more money than Blackstock, she was ordered to pay child support (and alimony). The other interesting aspect of this decision is that Clarkson was granted primary custody of her children, and it is usually the non-residential parent who is ordered to pay. Still, because Clarkson's net worth is significantly higher than Blackstock's, the decision is a sound one.
What is child support, and how is it calculated?
Child support is court-ordered payments made by one parent to another (usually from the non-residential parent to the residential parent) in order to help support the child's wellbeing and growth. As there are no national guidelines to determine the amount of child support that is awarded, each state has their own. In Tennessee, there are detailed guidelines that the courts follow in order to determine child support.
Tennessee provides free worksheets you can use to determine how much child support you may have to pay. You can download this one in Excel, or use this free app.
Tennessee's child support caps
Remember Clarkson's excessively large child support order? That might not have happened here. In Tennessee, child support is capped for high-income parents:
$2,100 per month for one child
$3,200 per month for two children
$4,100 per month for three children
$4,600 per month for four children
$5,000 per month for five or more children
Of course, exceptions apply to every rule, and it is possible for a parent receiving child support to claim that their co-parent should pay more.
Why is my child support so high?
Child support is supposed to help your child. It's there to make sure your kids have a place to sleep and clothes to wear. If your child support is high, it is because – based on the guidelines – that is what Tennessee thinks you should be contributing financially to your child's welfare.
While the guidelines are presumed to be the best way to determine child support, it is not always the case that they succeed in delivering what's fair to all parties. If you feel that your court ordered child support is out of line, perhaps not taking into some detail that would affect how well you are able to meet those payments, then you can seek to have the order modified so long as you have the proper evidence and documents to support your claim. In order to modify a child support order in Tennessee, you must have experienced a significant change in circumstances. This could include situations like:
The loss of a job, which in turn means the loss of benefits
The development of a medical condition which could prevent you from working
Being incarcerated for at least 180 days
Can I ask for more child support?
You can, but again – there must be a material change in circumstances. For example, if your co-parent wins the lottery, or if your child suddenly becomes disabled, then you can petition to modify your support order.
What happens if I stop paying child support?
Child support is court-ordered. If you stop paying it, you could find yourself in hot water, legally. You can be held in contempt of court, face jail time and fines, and even have a lien placed on your home. Your wages could be garnished, your tax refund taken, and your driver's license taken. If you cannot make your child support payments, it is critical that you contact an attorney as quickly as possible.
At the Law Offices of Adrian H. Altshuler & Associates, our Franklin child support attorneys want to help. We believe that you deserve to be treated fairly, and we will work to offer you informed legal guidance. With over two decades of experience serving the people of Tennessee, we want to help get the best outcome possible for your case. Let us help. Please call our offices today at 615-977-9370 or complete our contact form to schedule a consultation with an experienced lawyer. We maintain offices in Franklin, Columbia, and Brentwood.