Child support Enforcement in Tennessee: Liens for Child Support Arrears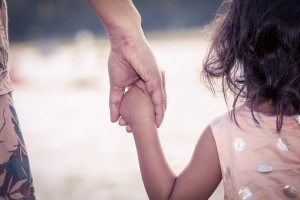 There are many ways in which the payment of child support can be enforced, and federal law has created some uniform guidelines for enforcing child support payments. Tennessee's statutes for child support enforcement can be found here: T.C.A. § 36-5-901, and the Department of Human Services (DHS) is the state agency that is responsible for perfecting child support liens. If you are a non-custodial parent who owes child support, the primary residential parent can place a lien on your property.
To "perfect" a child support lien means that the DHS issues a formal notice to the owner of the property that a lien has been affected. A notice is also recorded and published to notify the public about the lien.
What does a child support lien do?
If your child's custodial parent is unable to get you to pay them the money you owe to support your child, a lien is a guarantee that you will pay them or else you will be unable to sell your property without first satisfying the debt. You do not have to agree before a lien can be placed on your property. If the lien holder has the permission of the court, they might even be able to force the sale of the property so that they can collect the amount you owe from the sale of the property.
Various types of property that can have a lien placed on them
Whether the property is personal (items you own such as a boat, a car, a truck, stocks, bonds or other investments or bank accounts) or real property, a lien can be affected. There are some kinds of property for which it can be a little bit more complicated to affect a lien, and you might have to get permission from the court to do so.
How does the custodial parent find out about what property I own?
Thanks to the uniform federal laws that govern child support enforcement throughout the U.S. (including 42 U.S.C.A. § 651 et seq.—most notably, sections 654, 654(a), and 666), every state maintains a program known as a financial institution data match, which is maintained by the U.S. Department of Health and Human Services and the Administration for Children & Families. Each state child support program creates agreements with local financial institutions which conduct data matches to identify accounts of those who are in arrears on their child support payments. The Tennessee DHS can gain access to the data match system to discover the property and affect a lien on that property or even seize the property and force the sale (in some circumstances) so that the custodial parent can recover the child support that is owed to them.
Is it possible to prevent the DHS from affecting a lien on my accounts or property?
If you know that you will be falling behind in child support payments, you can contact the Department of Human Services and work out an alternative plan for getting caught up with your payments in a timely manner. You can also contact the DHS if you want to challenge the validity of a lien. The DHS will remove the lien once all the past-due child support has been paid.
The family law team at the Law Offices of Adrian H. Altshuler & Associates is here to guide you and represent you as you go through the divorce process. If you are dealing with a co-parent who is in arrears on child support payments, our experienced family law attorneys in Franklin, Columbia and Brentwood have the skills and resources to help you when you are facing a child support enforcement dispute. To meet with one of our lawyers, please call 615-977-9370 or fill out our contact form to schedule a consultation right away.