Bonnaroo Returns for 2022 with Plenty of Music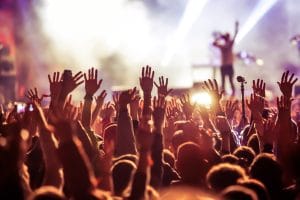 The Bonnaroo Festival, held in Manchester, Tennessee returns after a two-year hiatus due to the pandemic. The festival is scheduled from June 16 through June 19 and is expected to draw close to 100,000 people from all over the United States.
As you plan your trip to Manchester, it's important to note what is and is not allowed at Bonnaroo this year, including how you can be denied access based on your vaccination status. The Franklin criminal defense attorneys at The Law Offices of Adrian H. Altshuler & Associates help you prepare for the 2022 Bonnaroo Festival with today's blog.
A quick note about Covid requirements at Bonnaroo 2022
Before you even consider packing the car for a cross-country trip to Manchester for Bonnaroo 2022, you should know that festival organizers are NOT requiring vaccinations – which means you assume all risk by attending. However, anyone who tests positive for Covid "within 5 days of the festival, on or after Saturday June 11, 2022" or is still in the 5-day isolation window can seek a refund on their tickets.
What went down at Bonnaroo 2019?
Bonnaroo 2019 saw over one dozen arrests, one death, fires, and hundreds of citations. For a festival that only operates for four days, authorities made 20 arrests and issued 354 citations. Citations increased by 95 percent from 2018 and arrests decreased by 25 year-to-year. Thirty items were recovered by authorities from people accused of theft during the multi-day event.
The 15 arrests were made for theft, possession of a controlled substance, and public intoxication. There were no reports of Fentanyl being confiscated from any of the festival attendees in 2019.
One fatality at Bonnaroo in 2019
There was one fatality at Bonnaroo at the 2019 festival. A man from Brentwood, Tennessee died of an overdose, according to authorities. Emergency personnel administered CPR when the victim was found, including while being transported to Unity Medical Center in Manchester, where he was pronounced dead. The autopsy revealed that the victim had fentanyl, MDMA (ecstasy) and clozapine in his body at the time of death. It was the only case from Bonnaroo in 2019 that involved fentanyl, to the knowledge of law enforcement.
Multiple fires at Bonnaroo in 2019
There were multiple fires that occurred at Bonnaroo in 2019, but none of them caused injuries, death, major damage, or cancelled any music acts. A candle was left unattended that led to a tent catching fire on Saturday of the festival. The day prior, a four-wheeler overheated and caught fire. However, neither fire was deemed suspicious and were ruled accidental.
What to do when faced with arrest at Bonnaroo
If you are arrested for a crime at Bonnaroo this year, be sure to avoid answering questions posed by the police. You do not have to answer their questions without first speaking to an attorney. You also do not have to agree to a search by a police officer. This includes your person or your vehicle, tent, or trailer. When placed under arrest, be sure to call a criminal defense attorney immediately so you can protect your rights.
Were you arrested at Bonnaroo? Did you suffer an arrest en route to Bonnaroo? Not sure what is permitted and not permitted at Bonnaroo 2022? If so, it's best for you to speak with an experienced Franklin criminal defense attorney from The Law Offices of Adrian H. Altshuler & Associates. Call our office at 615-977-9370, or complete a contact form to schedule a consultation with a member of our team. We have offices in Franklin, Columbia, and Brentwood.