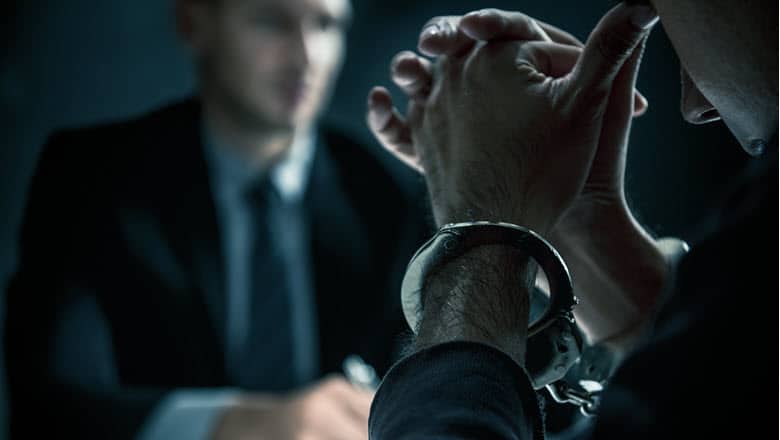 Brentwood, TN Criminal Defense Lawyer
Fighting to obtain dismissals, acquittals, and plea reductions
Whether you're charged with a felony, a misdemeanor, or a traffic ticket; an experienced criminal defense improves your chances of keeping your freedom, preserving your reputation, and avoiding large fines. Convictions for criminal offenses in Brentwood can mean prison sentences, background checks that can affect your ability to find work or a place to live, and a permanent criminal record.
The federal and state governments have prosecutors, the police, and a wealth of resources. Fighting criminal charges can seem overwhelming. That's why defendants need the help of a tough criminal defense lawyer who understands the criminal process, will assert all the defenses that apply, is willing to cross-examine the police, and contest the prosecutor's charges and motions. The attorneys of the Law Offices of Adrian H. Altshuler & Associates represent criminal defendants throughout Tennessee. We'll fight aggressively to present a strong defense before the local judges and juries who decide your fate.
How can we help?
What types of criminal charges do you handle in Brentwood?
The Law Offices of Adrian H. Altshuler & Associates represents Brentwood defendants in federal and state courts. We have the experience and resources (such as working with criminal investigators and forensic experts) to aggressively contest criminal charges. During our 30 years of representing defendants, we've earned the respect of prosecutors and the police for our preparation, advocacy, and ability to advocate in court.
We aggressively handle the following criminal cases, among others:
DUI.  Driving under the influence convictions can result in prison sentences, fines, revocation of your license for a year or more, increased insurance premiums, mandatory drug and alcohol counseling, and other consequences. We challenge the reason the police have for stopping you, the tests you took or refused, and assert other defenses. Our Brentwood DUI attorneys help to protect your rights.
Drug-related crimes. Federal and state prosecutors are actively charging defendants with possession, dealing, and trafficking drug charges. The penalties for violations such as lengthy prison sentences can be quite severe. Our Brentwood criminal defense lawyers challenge the admissibility of drug evidence and assert other defenses on behalf of local residents and out-of-state visitors charged with drug offenses while on vacation or while attending events like Bonnaroo.
Sex crimes. Sex crimes are among the most serious crimes. In addition to prison sentences and fines, on release from prison, you will likely have to register as a sex offender. Finding a place to live or a job can become very difficult. Our Brentwood criminal defense lawyer is skilled at sex crime representation. We understand your freedom and reputation are at stake.
Theft, larceny & embezzlement. These charges are often felonies if the amount involved is large enough. Embezzlement charges are federal offenses. We assert all the legal and factual defenses that apply to these charges and all related offenses such as theft of property, theft of services, illegal use of credit cards, and other financial offenses.
Vehicular homicide. In Tennessee, defendants can be charged with many different vehicle offenses, the most serious being vehicular homicide is the most serious. The sentence for vehicular homicide can be up to 30 years and up to 60 years if you drove under the influence of drugs or alcohol.
Traffic violations. Our Brentwood criminal defense lawyer represents defendants when traffic offenses become serious enough that your freedom is at stake and when the fines, increased insurance rates, and other penalties for charges such as speeding begin to add up to large financial sums.
We represent defendants charged with misdemeanors, which can result in imprisonment, and felonies, which often change the life of a defendant forever.  We are experienced at negotiating plea bargains to reduce felony charges to misdemeanors and presenting the strongest defenses possible for either level of charge.
The Law Offices of Adrian H. Altshuler & Associates also fights for minors who have made serious mistakes in judgment. We fight to keep these cases in juvenile court and to help convince the government to focus on rehabilitation instead of punishment.
How does the criminal process work in Brentwood?
The Law Office of Adrian H. Altshuler & Associates is ready to hold defendants at each stage of a criminal case. Even if we don't begin our representation until after your arrest, we review what happened at the early stages so we can challenge the conduct of the police and/or the prosecution.
The stages of a criminal case include:
Stops for questioning. If the police ask you questions about your involvement in criminal activity, you have the right to refuse to answer.
There are correct ways and times and improper ways to conduct a search of you, your home, your car, or other possessions. Warrants are normally required unless the police have grounds to conduct a search without a warrant.
The government needs probable cause that a crime was committed and that you committed it. You have certain rights when you're arrested including the right to an attorney and the right to remain silent.
After you're arrested, the police will fingerprint you, photograph you, search you, and try to question you.
Obtaining legal counsel. If you can't afford a lawyer, the court can appoint an attorney to represent you. We recommend hiring a firm like ours that has 30 years of criminal trial experience.
This stage involves being read the charges against you and asking you if you plead guilty or not guilty. Our general recommendation is to plead not guilty.
Bail or bond. Depending on the charge and the court that sets the terms of bail, you may be required to provide cash or obtain a bail bond to obtain your release. We do represent defendants at bail hearings.
Intermediate hearings. Before your case is scheduled for trial, the government normally needs to show they have evidence to justify a trial at a preliminary hearing. We often file motions to suppress evidence and other motions to limit what the government can do at your trial.
A speedy trial. Defendants in Tennessee have the right to a speedy trial. In most criminal cases, you have a right to request a jury trial. Otherwise, the criminal court judge will hear your case.
If you are found guilty, there are strict time limits on when and how you can file an appeal.
Other criminal process issues that may apply to your case include DUI courts, expungement of criminal records, and many other issues.
Are there defenses you can assert on my behalf?
We review every aspect of your case and work to present every legal and factual defense that applies. We are also skilled at many practical issues, such as when to begin discussing the merits or lack of merits of the government's case with the prosecutors.
The defenses are different based on the charges and what happened. Possible defenses include:
Asserting your Fourth, Fifth, and Sixth Amendment rights which include protection from unreasonable searches and seizures, the right to give evidence against yourself, and the right to question the people who provide testimony against you.
Arguing that the prosecution cannot prove the specific criminal charge beyond a reasonable doubt.
Questioning whether breath tests, radar, and other equipment were used correctly and are properly validated
Entrapment
The lack of a requisite intent
The value of items or the amount of drugs involved
Many other defenses
Do you have a criminal defense lawyer near me?
Our Brentwood criminal defense office is located at 1616 Westgate Cir #363 in Brentwood.
Our guide to finding the right criminal defense lawyer can help you when you're wondering how to choose an experienced attorney.
Contact our criminal defense law firm in Brentwood, Tennessee now
Don't delay. It's important to question witnesses promptly. We want to work to obtain your release on bail. The Law Offices of Adrian H. Altshuler & Associates understands how to investigate your case, question everyone involved, navigate the criminal process, negotiate with the prosecution, and assert all your rights. We have helped numerous defendants avoid the stigma and penalties of a criminal conviction. Call us today or use our contact form to schedule your initial consultation. We are proud to represent defendants throughout the Brentwood region.