Avoiding the Pitfalls of Drug Charges at Bonnaroo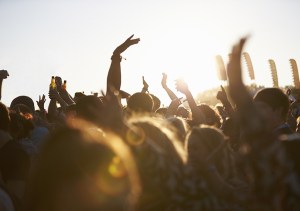 Bonnaroo 2015 is quickly approaching. The music lineup just gets better and better with each passing year, and the crowd that attends grows along with it. One thing that does not change is law enforcement's commitment to keeping festival goers safe and in compliance with the law. One thing that has changed is the way drug crimes are addressed in Coffee County – but more on that later.
As the start of Bonnaroo gets closer we are reminding those who plan to attend that Tennessee law enforcement is serious about enforcing drug laws in our state. They are on the lookout for out-of-state cars driven by those on their way to Bonnaroo. Strict enforcement extends to the roads and the counties surrounding the festival grounds. On the festival grounds you will see a strong police presence both in uniform and others who are undercover in plain clothes blending in with the festival attendees.
What are the most common drug arrests at Bonnaroo?
Each year dozens of people are arrested on their way to the festival, during the festival and on their way back home. Many of them are for drug offenses such as marijuana possession. You might be thinking that weed is no big deal, but it can be a big problem if you are possession of more than .5 ounces. Anything over .5 oz. and you could end up with felony charges. If you are caught in possession of ecstasy/MDMA/Molly, mushrooms or any controlled substance you will almost certainly be charged.
Anything less than .5 oz. is a Class A misdemeanor, which is punishable by fines and a possible 11 months 29 days in jail. For a misdemeanor drug offense you might receive citation. If you were placed under arrest it could be either a misdemeanor or a felony. Depending on the Tennessee county in which you are arrested, you could spend thousands more in costs and fees.
New laws regarding possession in Coffee County
In previous years if you received a citation for simple possession in Coffee County while attending Bonnaroo, you might have received a letter in the mail giving you the option of simply paying a fine without having to return to court. If you paid the fine and the court cost and stayed out of trouble, the case would be dismissed after a year. That policy has changed. There is a new District Attorney in town now and he plans to handle citations for misdemeanor possession for Bonnaroo attendees in the same way as other citation is handled. This means that you must appear in court to resolve the citation.
With the changes to how drug offenses are handled at Bonnaroo this year, you will need an experienced drug crimes attorney who will guide you through the criminal justice system and give you sound legal advice. If you should get arrested during your visit to Bonnaroo, be sure to give us a call.
To learn more about Tennessee's drug crime laws, or to speak with a dedicated criminal defense attorney about charges you are facing, please contact the Law Offices of Adrian H. Altshuler & Associates. You can call us at any time of the day or night, and we will go to see clients who have been taken to the local jail. We also work with festival goers who are not from Tennessee, who need help getting home to their families.
Related: