An Overdose Vaccine – A Novel Approach to Combat Deadly Drug Addiction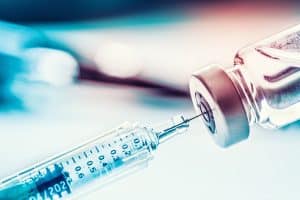 Drug overdosing, a deadly epidemic in the US, has become one of the leading causes of death – surpassing the number of gun and auto related deaths in 2021. Hundreds of people die daily, and more are hospitalized due to drug overdose.
According to the Centers for Disease Control and Prevention (CDC), "The drug overdose epidemic continues to worsen in the United States." Since 1999, drug overdoses have killed over 932,000 people. 91,799 overdose fatalities occurred in 2020, with a spike occurring during the COVID-19 pandemic. Since then, losses have continued to climb and the National Institute on Drug Abuse reported more than 106,000 lethal overdoses in 2021.
Synthetic opioids like fentanyl are the most common causes of overdose casualties. In the spring of 2022, the U.S. Drug Enforcement Agency, released a warning about the increase in overdose events. The administrator of the DEA, Anne Milgrim, cautioned, "Drug traffickers are driving addiction and increasing their profits by mixing fentanyl with other illicit drugs. Tragically, many overdose victims have no idea they are ingesting deadly fentanyl, until it's too late."
According to the CDC, over 250 people die each day from overdosing on synthetic opioids like fentanyl, which is 50 times more potent than heroin, and 100 times more potent than morphine. In addition to the overdose fatalities, there are also many more non-fatal drug overdoses.
What are the treatments for opioid use disorders (OUD) and overdoses?
Current treatments for OUD are not as effective as hoped. Present treatments for opioid use disorders include methadone, buprenorphine, and naltrexone. These treatments can be successful depending on the user's access to medications, compliance with dosing, formulation of the medication, and type of opioid addiction.
Another treatment, Naloxone, can save those in the act of overdosing but it is only a short term remedy. Naloxone does not end addiction. Unfortunately, opioid use is a chronic disorder with very high relapse rates, often due to lack of compliance with current treatments. The hope is that vaccines can reduce the compliance issue and strengthen the fight against drugs.
Could vaccines lessen fentanyl overdoses and solve the compliance problem?
Researchers and scientists are working on a promising new treatment option – a vaccine. A study published in Pharmaceutics, entitled "An Immunoconjugate Vaccine Alters Distribution and Reduces the Antinociceptive, Behavioral and Physiological Effects of Fentanyl in Male and Female Rats," asserts that "vaccine immunotherapy for FEN-associated disorders may be a viable therapeutic strategy" to combat OUDs.. The expectation is that the addiction and consequential overdose will be addressed by using immunotherapies, which prevent fentanyl (FEN) from entering the brain and creating its euphoric, addictive state.
How will this new vaccine work?
Researchers at the University of Houston studied the vaccine's effects on 60 rats. They contend that this vaccine blocks fentanyl's effects on the rat's brains. The hope is that this groundbreaking vaccination could be a "relapse prevention agent" for those trying to break their dangerous opioid habits. The vaccine is said to generate anti-fentanyl antibodies which bind to the fentanyl and stop it from traveling to the user's brain, allowing it to then be removed from the user's body via the kidneys. The user will not feel its effects and can continue fighting their addiction.
Side effects of the vaccine
No adverse side effects were observed in the rats. The vaccine also did not react with other opioids, including morphine, so someone who has been vaccinated to prevent overdose of fentanyl would still be able to be treated for pain relief if necessary. The vaccine includes dmLT, which is made from E. coli. This ingredient boosts the immune system's response to vaccinations. It is used to combat addiction. This vaccination was designed specifically to protect users who are addicted to fentanyl and want to quit, although it could protect those who accidentally ingest fentanyl as well.
What's next for the vaccine?
Researchers need FDA approval for the vaccine and can then begin clinical trials. This groundbreaking vaccine could be available within the next three to four years. Hopefully, this new weapon against drug addiction will be the catalyst for change, and help to improve the many lives affected by this deadly epidemic.
What to do if you or someone you love are addicted to opioids
Opioids are dangerous drugs that have taken too many lives. People of all ages and all walks of life can succumb to this addiction. If you are addicted to opioids or you suspect someone you love is hooked on opioids, be aware of the following signs of overdose outlined by the CDC:
Small, constricted "pinpoint pupils"
Falling asleep or losing consciousness
Slow, weak, or no breathing
Choking or gurgling sounds
Limp body
Cold and/or clammy skin
Discolored skin (especially in lips and nails)
If you suspect someone has overdosed:
Call 911
Administer Naloxone if it is available
Keep the person awake and breathing
Lay the person on their side to prevent choking
Stay with the person until emergency personnel arrive
Drugs have destroyed too many lives and families. Being charged with a drug crime can result in prison time and expensive fines. According to the Tennessee Bureau of Investigation, about 80% of all crimes have something to do with drugs. This new vaccine could be a game changer for those addicted and those who find themselves caught up in crimes due to drug use.
If you or a loved one have been charged with a drug-related crime, hiring the right Franklin criminal defense attorney is a must. Even if the charges against you are severe, a skilled criminal defense attorney can lessen sentences and fines, and may even be able to work out treatment alternatives in lieu of prison time. The criminal defense attorneys at the Law Office of Adrian H. Altshuler have years of experience advocating for those charged with drug-related crimes. To schedule a consultation, call us or fill out our contact form today. We serve clients in Franklin, Columbia, Brentwood, and throughout Tennessee.