Who Can Benefit Most from Collaborative Law?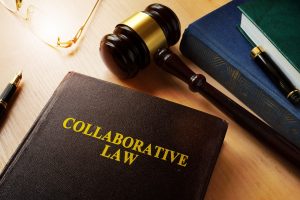 Collaborative divorce is a non-conventional way to move forward with illegal divorce. It allows both parties to resolve their differences and bring a dissolution to the marriage without much involvement by the court. For many, this alternative to a traditional divorce process is less stressful and less expensive, both financially and emotionally, to the entire family. Collaborative divorce is designed to be non-adversarial, with trained professionals supporting and guiding both parties in the process.
Couples that benefit the most from a collaborative divorce
Collaborative divorce works particularly well for couples who are seeking to avoid some of the sharp contention they may have witnessed in other divorces. This process works particularly well for couples who are willing to be transparent about their finances without the need for the intervention of the court and legal discovery. It's a good choice for younger families who wish to avoid putting additional stress on their kids, as well as older couples who want to avoid lengthy, expensive litigation.
Divorcing couples who can benefit the most from the process of collaborative divorce are those who:
Want to reach a settlement that ensures each spouse receives what they need without causing harm to the other spouse.
Want to maintain a respectful, friendly, and supportive relationship with the other spouse.
Want to continue to own and operate a business together.
Want to protect their children from the emotional and psychological hurt that often occurs in a lengthy divorce litigation process.
Want to co-parent their children in a calm, peaceful, and cooperative manner which includes communicating effectively with their ex-spouse.
Is collaborative divorce more or less costly than conventional divorce litigation?
Most of the time, standard court litigation is the more expensive method of resolving marital differences in a divorce. The toll on each party, both financially and emotionally can be very heavy. Conventional divorces can sometimes take a year or longer to resolve. Often a conventional divorce process will begin with one of the parties seeking and obtaining temporary child support. The entire process can involve clever legal strategies and maneuvers by the attorneys from each party, including the testimony of expert witnesses along the way. The outcome in terms of child custody and the distribution of assets can be difficult to predict.
On the other hand, with the collaborative divorce process, the parties are afforded confidentiality from start to finish. This is also a faster and less costly process of divorce. The effort put forth by the attorneys and other professionals in collaborative divorce is toward reaching a realistic and amenable resolve agreed upon by both parties, without the lengthy and harsh conflict that can occur with conventional divorce.
Our Franklin divorce attorneys at the Law Offices of Adrian H. Altshuler & Associates have more than three decades of experience representing clients. If you want a less stressful way to process your divorce, collaborative law may be for you. To arrange a consultation about your case, call us today at 615.977.9370 or send us a message through our contact form. We offer our services to clients in and around Franklin, Brentwood, and Columbia, Tennessee.