Difference Between Separation and Divorce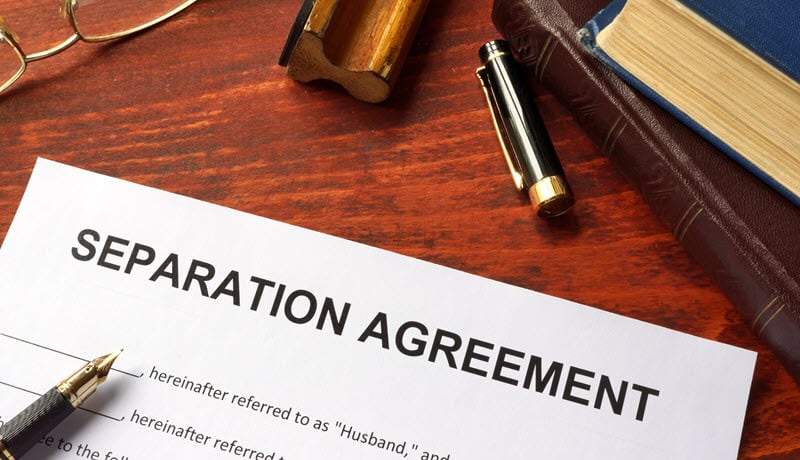 Tennessee Legal Separation Attorneys Serving Franklin, Brentwood & Columbia TN
Understanding the differences between divorce and legal separation
If you are not certain whether a separation or divorce is the right path to take when your marriage is not functioning, contact us to discuss your legal options.  The following information may help you understand the differences between getting a divorce versus getting a legal separation. For more than 20 years, attorney Adrian Altshuler has helped clients with divorce and separation in Spring Hill, Murfreesboro, Lawrenceburg and Pulaski, Tennessee.
Tennessee legal separation agreements
First, it is necessary to explain the difference between a separation and a legal separation in Tennessee.  When you have begun to live in separate locations, or at least separate sleeping quarters, you are unofficially separated from your spouse.  However, to gain legal status as separated in Tennessee is different.  In a legal separation:
You have a legally binding separation agreement containing resolutions regarding property and debt division, spousal support, child custody, visitation, child support, and insurance coverage issues.
You and your spouse have separate sleeping arrangements.
You have no physical relations with your spouse.
You are not to be with another person outside of the marriage.
You must obtain an Order of Reconciliation from a judge to reconcile and restore your marriage.
To acquire a separation in Franklin, Columbia or anywhere else in Tennessee, our family law attorneys can help you create a legal separation agreement.
Getting a divorce in Tennessee
Based on the information above, you may have concluded that a separation (rather than divorce) is the right way to resolve your marital differences.  Although a legal separation is often a preparatory step toward a divorce, sometimes one or both parties are already certain that the differences are truly irreconcilable and therefore come to us for assistance with a divorce.  Our lawyers are experienced in any type of divorce or separation that may best suit your situation, including uncontested divorce or contested divorce, collaborative divorce, and legal separation.
Compassionate Franklin & Columbia, Tennessee divorce and separation law firm
At the Law Offices of Adrian H. Altshuler & Associates, we understand that a separation or divorce is a highly personal, life-altering event.  Whether you need help with a legal separation or divorce of any kind (contested, uncontested, or collaborative), our compassionate divorce lawyers have the experience and character to vigorously represent your rights.
If you're looking for a Tennessee legal separation attorney in Columbia, Franklin, Spring Hill, Brentwood, Murfreesboro, Lawrenceburg and Pulaski, Tennessee
Clients rely on the Law Offices of Adrian H. Altshuler & Associates to protect their interests through a Franklin separation agreement or divorce. They know we do everything we can to aggressively pursue justice on their behalf. Our legal separation attorneys in Tennessee can do the same for you. Call us today at 615-977-9370 or use our convenient online form to schedule your free initial consultation.