Modern Grifter Anna Sorokin and Her Crimes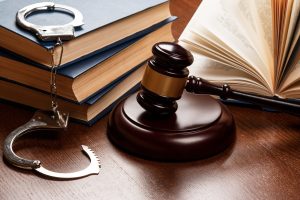 Fake heiress Anna Sorokin, also known as Anna Delvey, made a name for herself as a Manhattan socialite, scamming friends, associates, banks, and hotels during her time in New York until her arrest in 2017. With a New Yorker article and a Netflix series detailing her crime spree and resulting legal woes, the country became enthralled with this fraudster, wondering how she got so far for so long without anyone catching on to her. In today's blog, we'll take a look at her specific crimes and charges.
About Anna Sorokin
Sorokin is a Russian immigrant from a middle-class family, and worked her way into the upper tier of Manhattan society, with the idea of opening an exclusive art and social club on Park Avenue. Passing herself off as a wealthy German heiress with a substantial trust fund overseas, she played the part by wearing designer clothes, staying in boutique hotels, treating friends to expensive meals, and handing out hundred-dollar tips to staff.
According to the New York Times, however:
Prosecutors in Manhattan said it was all a lie. Ms. Sorokin, they said, swindled $275,000 from the rich and the unsuspecting — including friends and financial institutions — to pay for the luxurious lifestyle she so desperately desired.
She forged financial statements and lied about her family and her name, evidence at the trial showed. She even made up a fictional accountant and a fake financial adviser with email addresses that were traced back to Ms. Sorokin, prosecutors said. Whenever discussions about money would arise, she would vow to wire funds from her account in Germany. Yet no money was ever transferred.
Sorokin was eventually arrested for nonpayment of a restaurant bill inside a New York hotel, which is when her façade began to unravel.
The charges against Sorokin
Let's take a closer look at the charges against Sorokin, which all revolved around felony theft, larceny in particular. Larceny means taking another's property away with the intent of stealing it. Because the amount of services and goods stolen were in excess of thousands of dollars, the court charged and convicted Sorokin with several felonies.
In the end, prosecutors successfully charged and convicted Sorokin in 2019 with the following:
Three counts of grand larceny in the second degree
Attempted grand larceny in the first degree
Four counts of theft of services
However, she was acquitted of some of the most serious charges against her; first-degree attempted grand larceny regarding a $22 million loan she tried to fraudulently obtain, and stealing $60,000 from a friend who paid for a trip to Morocco. (It's worth noting that the friend who lost the $60K also worked with authorities in a sting operation to get Sorokin arrested.)
Sentenced to four to 12 years in prison, Sorokin was released on parole in February 2021, but was put back in custody six weeks later for overstaying her visa, and now awaits deportation to Germany.
Sorokin's defense
Sorokin maintains her innocence, telling ABC News that "she never claimed to be an heiress and never claimed to come from money." Her defense attorney also "argued that Sorokin did nothing wrong, that she simply exploited a system, easily seduced by glitz and glamour, and told little white lies along the way."
Finally, she asserted, "I never had a fraudulent intent. And I guess that's what should really count." Of course, as any criminal defense attorney worth their salt will tell you, what really counts are the facts. For Sorokin, the facts simply were not on her side here, as she left a public trail of forged financial documents and lies about the source of her alleged wealth.
If you're charged with a theft crime
Here in Tennessee, theft crimes can be charged as misdemeanors or felonies. Under TN Criminal Code, the threshold of whether a crime is a felony is $500; meaning theft of property or services over $500 are generally charged as a felony. The bigger the felony, the bigger the penalty:
Class E felony theft, when the value of the property or services is between $1,000 and $2,500. Penalties include one to six years in prison and a $3,000 fine.
Class D felony theft, when the value of the property or services is between $2,500 and $10,000. Penalties include two to 12 years in prison and a $5,000 fine.
Class C felony theft, when the value of the property or services is between $10,000 and $60,000. Penalties include three to 15 years in prison and a $10,000 fine.
Class B felony theft, when the value of the property or services is between $60,000 and $250,000. Penalties include eight to 30 years in prison and a $25,000 fine.
Class A felony theft, when the value of the property or services is $250,000 or more. Penalties include 15 to 60 years in prison and a $50,000 fine.
At the Law Offices of Adrian H. Altshuler & Associates, our criminal defense attorneys have been protecting the rights of clients since 1991. Our reputation of client satisfaction and success makes us the right choice when you're facing theft charges – let us advocate for your best interests. Talk to the Franklin law firm you can trust.
If you were charged with a felony theft crime, contact our Franklin criminal defense attorneys today. We are here to protect your rights and launch a strong defense on your behalf. For immediate legal assistance, get in touch with us today at 615-977-9370 or complete our contact form to schedule a consultation with an experienced lawyer. We serve clients in the Franklin, Columbia, and Brentwood areas.