Tennessee and National Crime Statistics for 2016 Shows an Increase in Violent Crime and a Decrease in Property Crime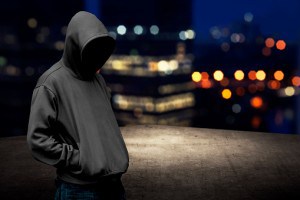 In January, the FBI releases its, Preliminary Semiannual Uniform Crime Report, which this year reveals an increase in the number of violent crimes reported and a decrease in the number of property crimes reported in the first six months of 2016 when compared with the first six months of 2015. The data used in the report is pulled from information supplied by 13,366 law enforcement agencies throughout the country that gets submitted to the FBI's Uniform Crime Reporting Programs (UCR).
Violent crime in the U.S. and in Tennessee
Across all categories of violent crime, which includes murder, non-negligent homicide, rape, aggravated assault, and robbery there was an increase in violent crimes. Aggravated assault was up by 6.5 percent, murder was up by 5.2 percent, rape by 4.4 percent and robbery by 3.2 percent. Violent crime increased by 6.3 percent in big cities and by 1.6 percent in non-metropolitan counties.
In Tennessee, in 2015 (latest data available from TBI) there was an overall decrease of 0.78 percent in crime of all offense types. Crimes against persons was down 0.25 percent overall, but murder was up by 12.94 percent, rape was up by 5.9 percent aggravated assault by 1.3 percent and robbery by 2.88 percent. (Tennessee Bureau of Investigation)
A story in the Tennessean reported that among the country's 50 largest cities, Nashville ranked second last year for the highest percentage increase in murders according to findings released in 2016 by the FBI and the Washington Post. The good news is that Nashville has also been named by Forbes as the fourth best city for job growth, and the Nashville area Chamber of Commerce cited a rate of 71 people per day moving in and out of the Nashville region.
If you or someone you care about has been charged with a crime in Franklin, you must take it seriously. Having a criminal conviction on your record will have lasting negative consequences for your life now and in the future. Not only will you face fines and jail time, you will also come up against obstacles when it comes to employment opportunities, you will lose your ability to own a firearm or run for public office. Regardless of what happened you do have rights. A skilled criminal defense attorney from the Law Offices of Adrian H. Altshuler & Associates will protect your rights and minimize the consequences of the charges as much as is legally possible.
Have you been charged with a crime in Tennessee? You will need an aggressive Franklin criminal defense attorney who will fight for your rights. You may call 615-977-9370 or contact the Law Offices of Adrian H. Altshuler & Associates today and one of our Franklin criminal defense lawyers will review your case and offer sound legal advice given the facts of your case. We also have offices in Brentwood and Columbia to serve you.