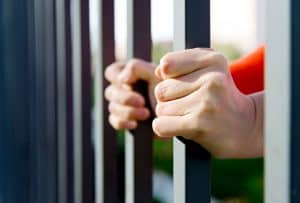 After a person commits a crime, serves his or her time, and is released on parole, a certain level of behavior is expected. Any serious legal infraction will send the person back to jail- prior to conviction on the new charges. In the case of John Leon Smith of North Nashville, a loophole in the legal system regarding breaking parole has left him in jail, despite a lack of new convictions. While new legislation has been passed to prevent similar future incidents, those previously incarcerated by this route have little recourse.
On parole, assumed guilty
John Leon Smith did commit crimes: his original sentence was passed in 1992, and he served nearly 20 years before being released on parole in 2013, having made positive changes in his lifestyle and associations while incarcerated. When he was arrested again in 2015 on gun and drug charges, he was taken back into custody and is still serving his original term, which is expected to last until 2032. Smith vehemently denied the new charges, which were ultimately dismissed by two separate judges, after other people confessed to owning the narcotics and weapons, and of Smith's ignorance of the crimes. Logically, it would seem reasonable for Smith to have been released when the new charges were dropped. He was never convicted of either new offense.
However, simply being arrested was a violation of his parole, regardless of the validity of the arrest. The reasoning behind this paradoxical decision of the parole board is that simply being accused of a new crime, with enough evidence to lead to an arrest, indicates that the parolee is associating with poor company or reverting to old habits. Even if the new charges are dismissed, the parole board considers that evidence of backsliding behavior.
New legislation to address this catch-22
Mr. Smith is not the first Tennessee resident to be caught in the limbo of parole, dismissed charges, and prison. While there is no official reckoning, there are clear stories of other prisoners, parolees, and wholly exonerated citizens who have nevertheless languished in prisons due to a lack of speed or coherence on the part of the Board of Parole. In 2014 Governor Bill Haslam appointed a task force to reassess the state's sentencing and recidivism policies- one which would directly impact parole decisions for prisoners such as Mr. Smith. The task force's recommendations became the Public Safety Act of 2016, which among other things, mandated "instituting swift, certain, and proportional sentencings." The Act, however, is not retroactive. Mr. Smith remains in prison, as do countless other unfairly imprisoned parolees.
Having a knowledgeable and experienced Tennessee criminal law attorney on your case can mean the difference between freedom and getting fed into the cycle of the prison-industrial complex. The Law Offices of Adrian H. Altshuler & Associates has a widely-recognized reputation as helping to educate and fight for our clients with every legal tool.  We have convenient offices in Franklin, Brentwood, and Columbia. Call us today for a free consultation at 615-977-9370 or contact us.