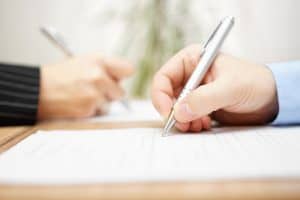 Divorce inherently comes with any number of complications and issues. Until 2017, parents in Tennessee who had come to the difficult decision to divorce were faced with numerous legal constraints that other couples were not subject to. With the publication of new forms streamlining the process for qualifying parents, divorces in Tennessee can be obtained more easily for parents.
What it used to be like for divorcing parents in Tennessee
Tennessee has utilized forms for most uncomplicated divorces for many years. Complications that were considered prohibitive to using the forms include:
Shared businesses
Contested divorces
Divorces where one partner is currently pregnant,
Complicated adoptions
Shared ownership of any land
Being parents
Simply by virtue of being a parent of a child under the age of 18, or who was disabled, or in high school, divorcing couples were required to hire legal representation and take time to appear in court, no matter how simplified their other interests were.
Progress in a new form
It may seem like a small step, a humble sheaf of papers, but the new forms provide a fresh level of autonomy and freedom to divorcing parents. Parents can now reach a mutually satisfying agreement and then fill out the forms, pay the court costs, and move on to their new futures.
These forms represent a step forward, yet there are still caveats for situations involving:
Non-parental custody or visitation
Non-adopted/non-biological children
Disagreements about property or child custody
Simplified process doesn't mean simple forms
The packet of forms required for the new divorce process is certainly less cumbersome than a court appearance, but it is still a legal document and as such covers quite a lot of territory in potentially confusing language. Assuming the couple qualifies, together they then need to fill out:
Request for Divorce
Spouse's' Personal Information
Potentially a Civil Case Cover Sheet or summons
Title-IV-D if either parent receives benefits from the state or child support payments
Health Insurance Notice
Divorce Agreement
Parenting Plan Form and Child Support Worksheet
Final Decree of Divorce
Court Order for Divorcing Spouses
Divorce Certificate
Notice of Hearing to Approve Irreconcilable Differences Divorce
Request to Postpone Filing Fees and Order (if unable to pay court costs)
One or both spouses will still need to appear in court for the Final Divorce Hearing, which is usually within 90 days of filing.
What if your divorce isn't so straightforward, or your situation falls into one of the exceptions? What if your spouse hasn't agreed to the divorce? No matter how detailed the new forms, there is no replacement for getting informed advice from a legal professional to answer your unique questions. The Law Offices of Adrian H. Altshuler & Associates has a well-earned reputation for helping our divorce clients make sure their needs are put first from our conveniently located offices in Franklin, Brentwood, and Columbia. Call us today for a free consultation at 615-977-9370 or contact us.