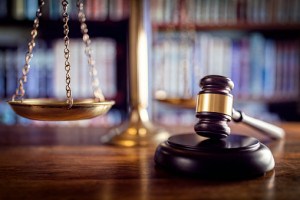 You made a mistake and you have learned your lesson. The thought of going to jail and having a criminal record is going to ruin all of the dreams and plans that you have for your life. You know that you made an error in judgement, and now you wish there was a way that you could face the consequences without damaging your future aspirations. The good news is, there just might be a way to do just that. Tennessee has a program for first-time offenders called Judicial Diversion.
If you have been charged with a criminal offense, and it is your first offense, you may be eligible to forego the jail sentence and have your case expunged after a period of probation. Sometimes, people make mistakes and end up committing a crime that they had no intention of doing. If they are convicted, the crime will remain on their record and cause problems in their future such as keeping them from being able to qualify for federal student loans, they will be disqualified for housing and job opportunities and many other negative repercussions. According to the National Conference of State Legislators (NCSL), at least 44 states provide pretrial diversion alternatives to traditional criminal justice proceedings for persons charged with criminal offenses. In Tennessee, there are two types of diversion statutes. Here is how they work.
Pre-trial diversion in Tennessee
In Tennessee, only qualified defendants may receive a pre-trial diversion. A qualified defendant s someone who has not previously participated in a diversion program, does not have prior convictions, is not charged with a felony, certain misdemeanor sex offenses, nor offenses committed by a government official while performing duties in an official capacity. TN Code § 40-15-105 (2015) Pretrial diversion is also referred to as a suspended prosecution. A person who has been charged with a crime, may enter into a memorandum of understanding with the prosecution, which agrees that the prosecution will be suspended for a specific period (not to exceed 2 years) from the filing of the MOU. The defendant must pay monthly fees and adhere to the conditions explained in the law. If the defendant meets all of the terms set out in the MOU, and paid all of the fees, their case may be dismissed. The individual may then pay an additional fee and go before the court to request that the offense be removed from their public record.
If the defendant fails to meet the terms of the memorandum of understanding, or any of the conditions outlined in the statute for pretrial diversion, the prosecution ceases to be suspended. The government can then go ahead with pursuing their case against the defendant.
Judicial diversion in Tennessee
Judicial diversion is also referred to as deferred adjudication, and this procedure is governed by Tennessee Code Annotated 40-35-313. Under judicial diversion, the qualified defendant takes a conditional plea and the court finds them not guilty and the sentence is not imposed. Rather, the defendant completes the terms of their probation and pays a monthly fee to the court. Once they have served their probation, they may pay a fee and request that the charges are expunged from their public record. Just as with the pre-trial diversion, if the defendant does not complete their probation, or if they should find themselves in trouble with the law again before their probationary term has expired, the court may enforce the original sentence.
Your experienced, Franklin criminal defense attorney and explain in far more detail how these diversion programs work, and if you might qualify to take advantage of them if you have been charged with a crime in Tennessee.
Are you aware of the various diversion programs that might be available to you in Tennessee? If you have been charged with a crime in Franklin, Columbia or Brentwood, you will need an aggressive Franklin criminal defense attorney to assert and protect your rights. One mistake does not have to ruin your entire future. You are welcome to contact the Law Offices of Adrian H. Altshuler & Associates today, or call 615-977-9370 to schedule an appointment. We also have offices in Brentwood and Columbia to serve you.