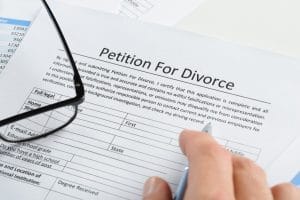 One thing is for certain when it comes to the pandemic; family lawyers are expected to see a significant increase in their workload. This increase is expected because divorce filings have been rising ever since the courts are reopening.
The Superior Court of California has experienced an increase of divorce filings in Los Angeles over the time span of five months. Lawyers from other states like New York are also confirming that divorce filings are on the rise in numerous states. The number of divorce filings has been compared to an "avalanche" of Covid-caused divorce filings.
Why are more couples are filing for divorce nationwide?
Some lawyers speculate that the pandemic caused many couples to put off their marital issues for practical reasons. Couples were waiting for certain factors like economic stability and vaccination approval to take place before taking the step to dissolve their marriages. Because the data is still relatively new, it is difficult to determine whether proceedings have risen due to many people wanting to be divorced or because courtrooms were closed during the pandemic.
There were some couples, however, who were able to file for separation before the global shutdown went into effect. One case was Rachel Salomon, a mother of two children who filed for legal separation from her husband after ten years of marriage. Filing for separation three months into the pandemic allowed both Salomon and her husband to retain their shared health insurance even though they were no longer together.
How has the pandemic revealed marital problems?
Many believe that the rising number of divorces represents the marital problems that were hidden from view. Family law attorneys believe that the problems people were experiencing due to the pandemic were always there, but couples decided to ignore them either because they were staying home at the time or the courts were closed. Now that more and more people are being vaccinated and things are beginning to return to normal, couples feel more confident in initiating the divorce process.
Many relationship experts agree that the pandemic was an eye-opening time for couples. Some couples used the time to re-evaluate their relationships and began reprioritizing their relationship. Now that many people are starting to become vaccinated, couples are choosing to complete the divorce proceedings that they have been putting off because of the circumstances of the pandemic.
What role do finances play in the rise of divorce filings?
The role that finances play in a divorce filing depends on several factors. Couples may find themselves in a position where they still have to pay money for expenses like childcare and attorneys' fees. There may be less money involved in the divorce proceeding because one spouse is currently not working due to the pandemic, and this factor may play a role in whether the spouse will proceed with the divorce or not.
Other spouses, on the other hand, may decide to proceed with the divorce filing because of the lack of financial support. If the spouse believes there is no significant amount of money to stay around for, they may question why they are still in the relationship.
How have the courts opened back up impacted marriages after lockdowns?
Lee Wilson, a relationship expert and "breakup coach" in Nashville, collects data from thousands of surveys sent out to married couples. Wilson recently sent out a survey asking married couples about the effect on marriages from the courts being reopened after lockdown.
One of the questions asked on the survey was, "Since the reopening following the lockdowns of 2020/2021 and a significant return to normal from the changes of the Covid-19 pandemic, has your marriage relationship been impacted?" Out of the 2,704 married couples that participated in the survey, 21 percent of the participants stated that the pandemic had harmed their marriage.
What unique challenges are divorcing couples facing?
The process of getting a divorce can be a challenge even under the best of circumstances. Spouses must consider custody issues that are unique to the pandemic, like requiring that the nanny watching the children be vaccinated or anyone around the children must wear a mask. Requiring that the children attend school in person or strictly remote is another factor that spouses may request.
And then, of course, there may be issue with child support or alimony, if one or both spouses is facing job instability or seeking work. There are also housing concerns, because the pandemic caused a massive spike in home prices due to a shortage of homes. That can make it difficult to meet the residential requirements of a divorce in Tennessee. It can also affect the worth of your home, which can then affect your property division – especially if one spouse wishes to stay in the family home.
If you have not been able to rectify your differences during the pandemic with your spouse, it might be time to explore divorce. Even though you might not be willing to admit that the marriage is over, a family law attorney can help you understand the process and plan for the future. The Law Offices of Adrian H. Altshuler & Associates serves clients in Columbia, Franklin, and Brentwood, and throughout Tennessee. Call us today at 615-977-9370 or complete a contact form on our website to schedule a consultation.