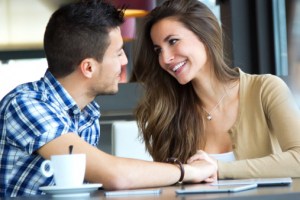 Although you might think your marriage is over when you and your spouse decide to divorce, it is not over in the eyes of the law until the final divorce decree has been signed by the judge. A divorce can be an emotionally tumultuous experience, and once you have decided in your mind that you no longer wish to be married to your spouse, you may think that it is a good time to begin the search for a new partner, or maybe for a bit of companionship. However, given that Tennessee is a state where marital fault is still a factor, dating another person and having sexual relations with another person while you are still married can be considered inappropriate marital conduct. Any good family law attorney would advise you to wait until the divorce is final before you start up a new relationship especially if you have children with your soon-to-be former spouse.
Divorce can be a challenging ordeal for the two adults involved, but when you factor your children into the equation, dating another person while you are still married sets a poor example for the children, and it can cause them additional undue stress at an already difficult time of adjustment for them.
According to an article on The Pitfalls of Romantic Involvement During Divorce Proceedings, "Judges and experts who assist the court in making custody and parenting time determinations are generally not impressed with parties who date during divorce proceedings. More often than not, such behavior is considered poor decision making, callousness toward the feelings of the parties' children, and poor role-modeling for the children." Even if the divorcing couple does not have children, creating a new romantic attachment before your current divorce is final can cause all kinds of trouble. If your spouse believes that the relationship started before the divorce was initiated, the relationship will likely be used against you when it comes to the division of the marital assets and the awarding of spousal support. It is also likely to increase the level of conflict between the two of you, which will in turn cost you more in legal fees.
If the court thinks that the extramarital relationship has been going on before the divorce proceedings, the amount of money that the unfaithful spouse has been spending on their new relationship as a dissipation of marital assets. Living with a new romantic partner while the divorce proceedings are going on can cause the judge to factor in the income of that partner when calculating child support. It can also negatively affect the judge's decision on who should be the primary residential parent. Bringing a child into a situation where their parent is involved with and living with another partner while still married to their other parent shows a lack of judgement and a disregard for the feelings of the child.
Dating during divorce can turn up the volume on the conflict in your divorce, it can cause confusion for any children involved, and it can hamper the division of assets process and awarding spousal support. Your best advice is to hold off on starting a new relationship until the one you are in has ended legally in the eyes of the court.
Divorce can take an emotional toll, however an experienced family law attorney from the Law Offices of Adrian H. Altshuler & Associates will discuss your case with you and answer your questions. You may contact us to schedule a consultation at our Franklin, Columbia or Brentwood office.