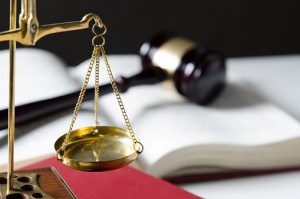 In July 2016, the Public Safety Act of 2016 went into effect as a part of the state's effort to reduce crime and improve public safety. One of the major changes brought about by the new law is in the way violations of parole will be addressed. Of the 12,588 people who entered the state prison system in Tennessee last year (2015), about 5,061 (or 40%) of them were people who had been on probation or parole but were sent back to prison because of probation violations. The changes in the law are designed to change the structure of community supervision to reduce the number of people who get sent back to prison for technical violations as opposed to the commission of a new crime.
Violations of probation or parole in Tennessee
When a person is released from prison on parole, or is serving a term of probation there are conditions placed on their freedom. They are placed under the supervision of the Board of Probation and Parole and they must follow the rules that govern their release. If a person violates their probation or parole, they can be called before a hearing where a judge will decide if the individual must go to jail and serve their entire sentence, extend their sentence, restart the clock on their probation or parole, or other sanctioned depending on the nature of the violation. If the violation was a newly committed crime, then that is a substantive violation of parole. If the violation involved not completing one of the conditions of parole or probation, that is considered a technical violation.
Say, for example, the judge ordered the parolee or probationer to complete a specific number of community service hours within a specific time frame, if the person failed to show up for a meeting with their probation officer, or if they arrived late, failed a drug test or moved without informing their supervising officer, that individual has committed a technical parole violation.
New changes in how parole violations will be addressed
Prior to the enactment of the new law in Tennessee, a technical violation might land an individual back in prison to finish out their sentence. But now the state has seen the ineffectiveness of sending a person back to prison for technical violations. Spending more time behind bars can increase the risk of a person offending again instead of decreasing that risk. The Public Safety Act of 2016 calls for, "swift, certain and proportionate responses to non-criminal rule-breaking." Community supervision will use sanctions for non-compliance and positive reinforcement for those who comply with the law, as these have been proven to be effective in encouraging changes in behavior and in reducing the number of offenders who return to prison.
Rather than just shipping both technical and substantive violators back behind bars, the penalties will include graduated sanctions that are more proportionate to the offense.
Another intention of this change in how parole and probation violations are handled is to reduce much of the waste of taxpayer dollars that had been spent incarcerating people for technical violations. If you have been granted probation or parole, these changes don't mean that you will be able to get away with more without being sent back to prison. What they represent is the level of penalty will be more in line with the nature of the offense. Although a skilled Franklin criminal defense attorney may be able to convince the judge that you deserve a second chance if you make a mistake while on parole, it is better to keep the conditions of your parole so that when your sentence is up, you can get a certificate of final discharge and you can move on with your life.
Are you afraid that you might be facing a return to prison because of a technical violation of your parole? If you are facing the possibility of a parole hearing in Franklin, Columbia or Brentwood, you want to have the support of an aggressive Franklin criminal defense attorney to assert and protect your rights. One mistake does not have to ruin your entire future. Please contact the Law Offices of Adrian H. Altshuler & Associates today, or call 615-977-9370 to schedule an appointment. We also have offices in Brentwood and Columbia to serve you.