When Can You Stop Making Child Support Payments in Tennessee?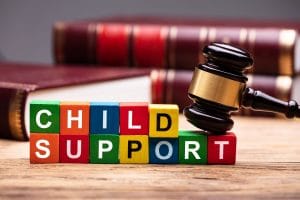 Many divorced parents in the state of Tennessee understand the importance of paying for receiving child support money for their children. However, at some point, based on certain criteria such as the age of the child, the support will come to an end. The question is: when does this happen and when can you stop making these payments to your ex-spouse?
When child turns 18 or graduates from high school, whichever occurs last
First of all, we are working off the premise that a child support order related to a divorce or legal separation is already in place. If this is the case, both parents have legal obligations for the support and maintenance of their child. These legal obligations are often binding until one of two events happen:
The child graduates from his or her senior class in high school after having previously turned 18 years old
The child turns 18 years old when he or she is no longer a high school student
Other considerations may come into play between the parents, such as any agreement made to prolong child support until the son or daughter is enrolled as a full-time student in college, the emancipation of a minor child, or providing care for a disabled adult child.
The obligor-parent – the one making child support payments – may request the termination of these payments once the child graduates from high school or turns 18, whichever event occurs last.
If the parent stops paying child support without getting approval from the court for termination, the judge may rule that providing support is still the parent's obligation. The court may order the parent to continue sending payments until it says the payments can stop. Nonpayment when an existing child support order is in force may only complicate the issue and delay the eventual termination of a child support order.
Requesting a modification of a child support order
If the parents have multiple children and one of the children graduates from high school or turns 18, this fact does not necessarily mean child support will be reduced significantly upon request from the obligor-parent. The parent who is the recipient of the child support may ask for additional funds for the remaining children as a result of changing circumstances, such as their age or other expenses that may arise such as the need for a tutor or other needs. Other factors involved may include a change in income, health insurance, or other expenses. The court has to examine these issues and the parent's proof of significant variance in arriving at a modified child support arrangement.
At the Law Offices of Adrian H. Altshuler & Associates, we are here to support your legal rights when it comes to any current child support obligation you have with the court. If you need help in the pursuit of canceling a child support agreement or making modifications to an agreement as a result of changing circumstances, our Franklin child support attorneys are here to handle your case. To request a consultation, give us a call today at 615.977.9370 use our contact form to send us a message. We offer our services to clients throughout Tennessee from our offices in Franklin, Brentwood, and Columbia.