Can My Property Be Seized if I am Convicted of a Felony?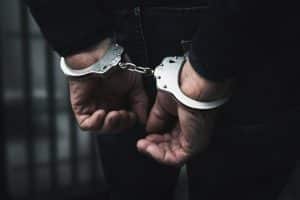 A new state law has expanded asset forfeiture for certain felony crimes such as kidnapping, murder, and rape. HB2271 went into effect on July 1, 2022, and is one of the first of its kind in the country.
WKRN reports that the law "has expanded criminal asset forfeiture for 12 statutes." Representative Brandon Ogles, who sponsored the bill, told the news "Before in Tennessee, we only targeted large-scale narcotics traffickers and large-scale human traffickers as far as asset forfeiture. Now every county in the state of Tennessee for a rape offense, for a kidnapping offense, we can take property, we can take assets, we can take anything in the commission of a crime."
Passage of the bill is part of Tennessee's goal to see the rate of these crimes decrease. Those looking to commit these crimes may think again if they know that their houses, vehicles, and other property could be taken away from not only them, but their family. This is why it's important to have a Franklin criminal defense lawyer fighting for you.
What criminal charges are covered under the new law?
Involuntary labor servitude, trafficking for forced labor or service, and trafficking for commercial sex acts were all subject to criminal asset forfeiture. Now, under the newly expanded law, the list includes:
Aggravated rape of a child
Rape of a child
Aggravated rape
Rape
Commission of an act of terrorism
Aggravated kidnapping
Grave torture
The Tennessee Bureau of Investigation states that drug trafficking is the fastest growing criminal industry with human trafficking a close second.
What is criminal forfeiture?
According to Cornell law school, criminal forfeiture is "a proceeding brought by the criminal prosecution against an offender, resulting in the forfeiture of the offender's property, assets, and proceeds directly or indirectly obtained from the criminal activity." Such assets include:
Conveyances, including aircraft, motor vehicles, and other vessels;
Books, records, telecommunication equipment, or computers;
Money or weapons; and
Real property;

Everything of value furnished, or intended to be furnished, in exchange for an act in violation of the above offenses;
Any property acquired by or received in violation of the above offense, or as an inducement to violate the offenses;
Any real property, including any right, title and interest in the whole of or any part of any lot or tract of land, and any property used as an instrumentality in or used in furtherance of a violation.
A criminal charge alone will lead to your property being seized. Furthermore, the state cannot seize property that wasn't used in connection with a crime.
But that does not mean innocent people will not pay. For example, if you are accused of drug trafficking and law enforcement finds controlled substances in your family's home, that home can be seized upon your conviction. If you are accused of kidnapping and using the family car to commit the crime, the family car is seized upon your conviction. If you are accused of ANY crime on this list and the State says you kept the money you supposedly made in a personal account, that account can be seized upon your conviction.
In short, the family of a person convicted of a crime could also lose everything, even if the family members had no knowledge of, nor did not participate in, the crimes.
Where do the assets go when they are seized in Tennessee?
Under the old law, any assets or properties seized in connection with criminal activity were sold at auction, and the assets from those sales were dispersed to the Attorney General's office and the agency; stolen items were returned to the owners (or restitution was made). The amended law changes this slightly regarding restitution:
If the property seized and ordered forfeited was taken from the lawful owner through theft or fraud, then the property shall be returned to the lawful owner, or restitution provided, as the court determines;
If the defendant owes restitution, the proceeds must first be directly applied to satisfy any judgments against the defendant for restitution in favor of the victim;
Then the attorney general will be compensated for all expenses incident to the litigation, as approved by the court. Any such costs for appeals shall be provided for by the trial court upon conclusion of the litigation; and
The attorney general will then direct that any public agency be reimbursed for out-of-pocket expenses resulting from the investigation, seizure, and storage of the forfeited property.
What are the penalties for the crimes under this law?
The penalties for felonies such as these vary, depending on the class of felony they fall under. The penalties include:
Class A felony – Offenders can be penalized with not less than ten years of prison, and no more than 60 years. Additionally, the jury may determine that the violator must pay no more than $50,000, unless otherwise provided by statute. Aggravated rape of a child, aggravated rape, and the commission of an act of terrorism are all Class A felonies.
Class B felony – A class B felony can see offenders being penalized with no less than eight and no more than 30 years in prison. Jury may determine a fine to be paid of no less than $25,000, unless otherwise provided by statute. Rape is a class B felony.
Class C felony – Jail time for this offense includes no less than three years and no more than 15 years in prison. The jury may determine a fine of no more than $10,000 be paid, unless otherwise provided by statute. Trafficking for forced labor or service and involuntary labor servitude are typically class C felonies.
Class D felony – At least two years in jail must be served, but no more than 12 years. The jury may deem a fine of no more than $5,000, unless otherwise provided by statute.
Class E felony – With the least amount of jail time of no less than one year, and no more than six, a class E felony doles out the most lenient of felony penalties. The jury may determine that a fine of no more than $3,000 be paid, unless otherwise provided by statute. Grave torture is a Class E felony.
Sex trafficking may be a Class A felony or a Class E felony, depending on the exact charges, and drug trafficking, while always a felony, has different penalties based on what kinds of substances are being trafficked.
The Law Offices of Adrian H. Altshuler & Associates provides aggressive defense on behalf of those facing felony charges. We work diligently to prove your innocence or have your case dismissed. When that is not possible, we will negotiate on your behalf to obtain a lesser charge.  . To schedule a consultation, call us at 615-977-9370 or use our contact page. We are dedicated to working out what's best for your family. We have offices in Franklin, Brentwood, and Columbia.