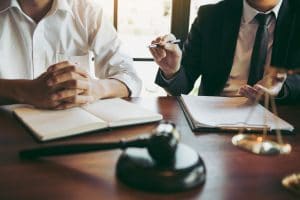 No couple goes into a marriage anticipating one day they will get divorced. Sometimes, though, relationships falter, and you need to start making decisions about how to live apart. One of these decisions involves whether to separate or go through with a complete divorce. If both spouses are not comfortable with the idea of divorcing at the present time, a legal separation may be the best option. It is a non-permanent and less severe move than divorce.
There are a variety of reasons why couples may decide to opt for legal separation in Tennessee. Sometimes, the reason may involve deeply held religious beliefs or that both spouses feel it is best to break away from living with each other due to the circumstances in the marriage.
What is being legally separated in Tennessee?
In Tennessee, legal separation occurs when a judge signs a separation order. It is similar to a divorce except the spouses may remarry until and if they officially divorce. The courts in Tennessee rule on issues involving legal separation in the same manner they do for divorce. The grounds for legal separation are the same. The only exception is there is no dissolution of the marriage. Some of the decrees involved with legal separation can cover child custody, financial support, and asset distribution.
The benefits of a legal separation over divorce
The advantages of legal separation as opposed to divorce include the protection of both spouses and help resolving matters involving property, debts, visitation, child custody, alimony, child support, and other family matters. A separation permits the spouses to remain married and keep insurance coverage in the event a disability or death occurs with either spouse.
Legally separated couples have the option to cohabitate once again at any time. This is different from divorce. A divorced couple must remarry to be recognized as married once again. So, a legal separation Tennessee does not change the matrimony bonds, but it does permit the division of assets and debts for the protection of both parties against liability from each other's debts going forward, if the separation is maintained.
Why you need a lawyer to handle separation agreements
It is important to hire professional and experienced family law attorney if you are considering a legal separation in Tennessee. A legal advocate can help you wade through the complex nature of the law regarding marriage, divorce, and separation and help ensure you and your spouse receive a fair arrangement.
At the Law Offices of Adrian H. Altshuler & Associates, for nearly three decades we have helped spouses and children move through the difficult issues that sometimes occur in families, such as divorce and separation. There are a number of issues and factors involved when family relationships are involved. Our Franklin family law attorneys are dedicated to helping you through any aspect of litigation, negotiation, and settlement related to your separation or divorce. To schedule a free consultation about your case, give us a call today at 615.977.9370 or send us a message through our contact form. Our attorneys represent spouses and family members in and around Franklin, Brentwood, and Columbia Tennessee.