What to do When Your Ex Denies Your Visitation Rights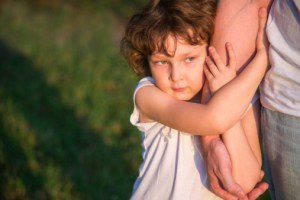 During the divorce process you and your former spouse sat down and ironed out a parenting plan agreement, which contains a schedule for visitation for the parent who did not get primary residential custody. The Court reviews this document and refers to it when it issues the final custody order. The Tennessee Court as with most family courts, errs on the side of giving the child as close to equal time with each parent as possible as long as this arrangement is in the best interest of the child. In some cases, one parent will be required to have supervised visits with their child, but under the majority of circumstances, the child lives with the primary custodial parent and the other parent gets visitation or parenting time with the child on weekends and specified holidays.
If the divorce was particularly contentious, and the parent who really wanted residential custody did not get it, there can be disagreements when it comes to the parent with visitation actually getting time with the child. The non-custodial parent might show up on a Friday afternoon to pick up the child for their visitation weekend only to find that the child is not home. The other parent has taken the child out-of-town on your visitation weekend. If the custodial parent makes it difficult for you to spend time with your child and they are beginning to frustrate your visitation rights, it might be time to notify your attorney. Denying a parent their parenting time as stated in the custody order is a violation of the law, and the custodial parent could be held in contempt of court if this behavior continues.
What you can do when your visitation rights are denied
If you repeatedly show up for your visitation time and your child is either out of town, away at another relative's house, or generally not available to be picked up you should start keeping track of the dates. If you go to the regular meeting place and your child's other parent does not show up, consider filing a police report so that you have documented proof and a witness. If this behavior continues, the custodial parent can be held in contempt of court. You can also petition the court to modify the custody arrangements to make up for the lost time, or the court may agree to grant you full custody.
Even if the custodial parent denies your parenting time you may not stop paying child support as retaliation.
If you are a custodial parent and your former spouse is behind on child support payments you are not in a position to deny their visitation rights. Parenting time is not contingent on the non-custodial parent paying their child support obligation. If the non-custodial parent is not paying child support, you can file a petition for contempt.
When you have a custody order and the other parent is not honoring it, your Franklin family law attorney can help make sure that the custody order is honored by your former spouse. They can also help with child support enforcement if that becomes an issue.
If you are facing child custody disputes with your former spouse or if you have a child and you are planning to get divorced, come talk to the experienced Tennessee family law attorneys at the Law Offices of Adrian H. Altshuler & Associates. We are here to guide you and support you and protect your rights in family court. Contact us today to schedule a free consultation with our Brentwood, Franklin or Columbia office.