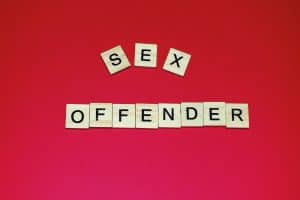 Tennessee has adopted the federal Sex Offender Registration and Notification Act (SORNA) which sets the minimum standards sex offender must meet for registration and notification. For most convicted sex offenders, the requirement to register as a sex offender is horrific. The registration can be searched by the public. Registration brands defendants, often for life. Registration can affect the offender's ability to find and keep a job and where they can live. The registration is also tagged on your driver's license.
Some defendants can request to be removed from the sex registry if certain conditions are met. Some of these reasons include:
Your sex offense conviction was overturned or expunged.
You were classified as a "sexual offender" more than 10 years ago, and you've been on the registry for at least five years.
The offense was statutory rape and there was less than a 10-year age difference between you and the victim.
You were removed from another state's registry and your Tennessee registration is based solely on that out-of-state registration.
The offense was a juvenile case, you're now 25 or older, and you have no other qualifying conditions.
Other reasons an experienced Tennessee sex registry attorney can explain.
Sex registry tiers
Registrations are labeled either Tier 1, Tier 2, or Tier 3 offenders.
Tier 1. This tier is for first-time offenders. Tier 1 offenses include offenses involving minors and such acts as false imprisonment of a minor, receipt or possession of child pornography, and other listed offenses. Mandatory registration lasts for 15 years. Tier 1 registrations who stay out of trouble (no sex offenses of any duration and no criminal convictions of more than one year) can request removal after 10 years. The person seeking removal must satisfy other conditions such as a sex offender treatment program approved by the state.
Tier 2. This tier is for people who have a prior first sex offense conviction where the punishment was more than one year. It also includes offenses where minors were involved with prostitution or solicitation, enticing a minor to engage in sexual activity that is criminal, sexual contact with minors 13 and older, the distribution and production of child pornography, and other listed offenses. Mandatory registration lasts for 25 years.
Tier 3. This is the most serious tier. It applies to offenders who have a prior Tier 2 offense and who meet other parts of the law. It also includes such offenses as non-parental kidnapping of a minor, committing sexual acts through the use of force, or by rendering the victim unconscious or drugging them, and other listed offenses. Mandatory registration is required for life.
Generally, sex offenders periodically verify the information in the registration and allow Tennessee to take update their picture. Tier 1 offenders must comply with the registration updates yearly; Tier 2 offenders every six months; and Tier 3 offenders every three months.
At the Law Offices of Adrian H. Altshuler & Associates, our Franklin criminal defense lawyers have more than 25 years experienced fighting for the accused. We handle the tough criminal defense cases. For help with any sex offender charge or sex registry issue, please call us at 615-977-9370 or fill out our contact form to schedule an appointment. We represent clients in Franklin, Columbia, Brentwood, and throughout Tennessee.