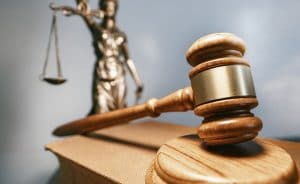 The Coronavirus pandemic has impacted Tennessee immensely, including the criminal justice system. The Tennessee Supreme Court has issued multiple orders suspending in-person hearings, resuming those hearings with restrictions, and preventing members of the public from attending court cases. These orders have been extended multiple times as the pandemic continues into another month. If you need to modify child support, child custody, alimony, or protective order, be sure to speak with an experienced family law attorney.
Modifying a child support order
Many people are out of work because of the coronavirus, which can make paying child support difficult, if not impossible. You can modify an existing child support order if you have lost your job, or if you have experienced a significant change in circumstances.
The request to review and modify a child support order can be made by either party involved in the order at any time. There is a requirement for the modification request: the modification must have a financial difference of at least 15 percent. Low-income families must be able to show a financial difference of 7.5 percent. Requests for modification can be made in-person, on the phone, and in writing. Since in-person hearings have been suspended, it is best to submit your request for modification via phone or in writing.
Modifying a child custody order
If your ex-spouse is an essential worker, you both may feel that your child is safer staying with you than shuttling back and forth. However, you cannot simply have your child stay at your home – even if your ex-spouse agrees to it – without modifying the court order. If you do, you could land yourself in serious trouble for violating that order.
Either parent involved in a child custody arrangement can petition the court for a modification of the order at any time. However, under Tennessee requirements, the parent requesting the modification must be able to show a change in circumstances that alter the well-being of the child. For example, the court will review the child's grades, mental health, physical health, and other factors before granting the modification of the child custody arrangement.
Modifying an alimony order
There are four types of alimony in Tennessee: periodic alimony, lump sum alimony, rehabilitative alimony, and transitional alimony. For the most part, the only two types of alimony that can be modified in Tennessee are rehabilitative and periodic alimony. In order to prove there is a need for alimony modification, you will have to show the court that there has been a substantial change to the circumstances of your life.
Modifying (and securing) orders of protection
The number of domestic violence cases in Tennessee has increased since shelter-in-place orders went into effect. If you are sheltering with an abuser, you can request an emergency hearing with a judge, or request a modification of an existing order to ensure your safety, and the safety of your children.
Requesting a modification to a protective order in Tennessee can be done by completing the linked form. The form allows you to choose modification to extend the length of the protective order or to extend the length of the order until the hearing can be held. The order can be extended, by request, for one, five, or 10 years.
Tennessee statute 36-3-608 states:
All orders of protection shall be effective for a fixed period of time, not to exceed one (1) year.
The court may modify its order at any time upon subsequent motion filed by either party together with an affidavit showing a change in circumstances sufficient to warrant the modification.
Do you need to have child custody, child support, alimony, or protective order modified but aren't sure how to go about doing so during a pandemic? You can direct your concerns and questions to an experienced family law attorney at the Law Offices of Adrian H. Altshuler & Associates. With offices in Franklin, Columbia, and Brentwood, you have ease of access to legal representation. Call our office at 615-977-9370 or complete a contact form online to schedule a consultation today.