Common Mistakes in Child Custody Plans and Agreements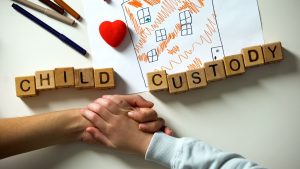 Ideally, parents can agree about which parent(s) will have legal and physical custody of their children and what the visitation schedules will be. Agreements are always preferable to having a family law judge who doesn't really know your kids make the custody decisions for you. If the agreement is worded improperly, though, and doesn't include the correct understandings of the parents, then the parents may need to go back to court to seek a resolution.
Generally, the custody and visitation arrangements are set forth in a parenting plan or agreement. Some of the mistakes in these agreements are because the terms are too vague. Other mistakes are because the terms are too specific. The key is to strike the correct balance. The agreement may need to be adjusted, with time, as the children become older – especially if they develop any special needs.
Agreements that aren't properly drafted
Experienced family lawyers help draft agreements with the following considerations:
Agreements that are too vague. "Vagueness" is an excuse for one parent not to comply with the agreement forcing the other parent to have to go into court to enforce it. Vague agreements also mean one parent may run into court to seek an interpretation of the missing information. For example, an agreement that says visitation rights will be every other weekend is vague. It's better to say:

Every other weekends starting at 5pm on Friday through 7pm on Sunday – or other specific times.
The responsibility for exchanging the child belongs to the parent who will be having weekend visitation rights.
If one parent wants to switch weekends because have a work or social engagement, then the other parent must be notified 24 hours ahead of the scheduled visit to make alternate arrangements.

Agreements that are too specific. Too much specificity isn't good, either. Custody/parenting agreements that are too specific may discourage flexibility. There will always be circumstances during a child's life when changes in the agreement need to be made. For example, if the child needs to see a doctor or has an after-school activity, the parents will need to adjust on their own. Generally, family law judges do not want a parent to go to court for minor breaches of the agreement.
Agreements should have dispute resolution provisions. It's not healthy for either the children or parents to run into court every time there's a dispute. Parents do need to understand they need to resolve minor differences on their own and be flexible with each other. The agreement should clarify which types of disputes are considered minor disputes. The agreement should also require that certain steps be taken before there is a court hearing – such as phone calls, negotiations, mediation, collaboration – or other dispute resolution methods.
Additional parenting agreement considerations
Child custody and visitation agreements should cover the following issues in addition to the standard issues:
A parent's desire to move. Agreements on custody and visitation should address the possibility that one parent may need to move to another county or another state. These moves generally require that the terms of the agreement be modified because it is just not practical to keep the same arrangement. An agreement which addresses what happens if one parent moves ahead of time can reduce the conflict. For starters, the agreement should provide for specific notice of the move and for a means to discuss the move.
The agreement should address childcare if one parent cannot be home for the child. This can include a right of first refusal of the other parent to care for the child, who decides on a babysitter, and what types of childcare services are acceptable.
The amount of child support a parent pays is separate from the terms of the custody and visitation agreement. Child support cannot be tied into whether the parenting agreement is being respected. Attempting to do so – if you are the "wronged" party – can lead to serious consequences, including being held in contempt.
At the Law Offices of Adrian H. Altshuler & Associates, our family lawyers have been advising spouses and parents since 1991. We've helped reach family law settlements that last, that stick, for numerous clients throughout Tennessee including Franklin, Columbia, and Brentwood. We are able to draft strong settlements because we've seen many of the conflicts that arise as children grow to adulthood.  Please call our office at 615-977-9370 or complete our contact form to schedule a consultation.