How Does the Adoption Process Work in Tennessee?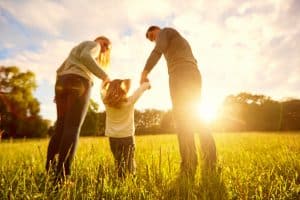 Adopting a child is one of the sweet joys of life. Unlike most court actions, adoptions are usually not contested although there are some exceptions. Adoptions bring a needy child into the loving arms of a caring couple or person.
Tennessee does have numerous requirements which an experienced adoption lawyer can explain. Tennessee adoption law requires that:
You can be married, divorced, or single.
You may have children, or you may be without children
You can work full time as many parents of biological children do
Adoptive parents must be at least 21-years of age
Adoptive parents must be a Tennessee resident
Parents who wish to adopt must show they can manage the adoption – financially and emotionally
You can own a home or rent an apartment
Adopting parents should consider the following before applying for adoption:
Whether you're happy with your current life and family situation
If you have friends and family that can help you – a good support system
Can you manage the constant changes the raising a curious child requires?
Can you wait for the child to adjust and to grow to love you?
Parents who wish to adopt should feel comfortable with the inevitable questions the child will ask about their biological parents and any other adults who cared for them previously.
Standard Adoption Process Steps
Once you make the decision to try to adopt a child, you should prepare for the following:
The Department of Children's Services (DCS) will conduct a formal "home study" through a licensed agency for child placement
You will be required to undergo PATH (Parents as Tender Healers) training which helps prospective parents communicate with children
An experienced lawyer will explain what happens at the home study and the path training. The lawyer will also explain how these home studies may differ from family to family and how the application process differs if you are/are not a current DCS foster parent
The licensed agency will then decide if you and the child are a proper match
If the match is approved, the agency will share more information about the child, so you can make a final informed decision whether to adopt
Additional reasons to seek legal counsel in adoption cases
An experienced adoption lawyer will review many of the following issues that may apply to your adoption, in addition to the home study and standard adoption process:
How international adoptions are handled.
The rights of biological parents. Many times, a divorced spouse or a parent who never married wants their new spouse to adopt the child. There are many legal challenges to this type of adoption beginning with the rights of the other biological parent. Normally, the consent of the other biological parent is required. If the other parent doesn't voluntary waive his/her parenthood rights, the adopting parent must have grounds to involuntarily terminate the biological parent's rights.
Questions may arise as to citizenship requirements, the rights of siblings of the child being adopted, the rights of guardians of the child.
The Tennessee adoption lawyers at the Law Offices of Adrian H. Altshuler & Associates, have the experience and resources to help with adoption placement, the Tennessee adoption requirements, and any contested issues. We guide parents through each phase of the adoption process with the aim of creating a new loving family relationship. For help with all aspects of your adoption desires and needs, please phone us at 615-977-9370, or fill out our contact form to make an appointment. We represent families in Franklin, Columbia, Brentwood and nearby locations.