Guardianship vs. Adoption: Which One Is Right For You?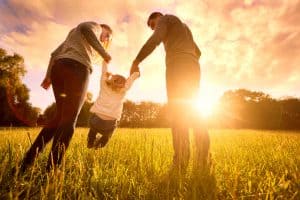 Making a decision about the caretaking of a child can be one of the most rewarding yet difficult undertakings. If you are charged with the care of a child, you have serious decisions to make that will affect this young life for years to come. You will have to decide whether guardianship or adoption is right for you, the child, and his or her future.
What is guardianship in Tennessee?
In Tennessee, guardianship means you have legal, financial, and emotional obligations to a child or someone who cannot make rational and logical decisions for themselves as an adult. When you are someone's guardian, you are functionally in charge of their care and rearing, although your obligations stop short of being an actual legal parent. Depending on your situation, a financial conservator may be delegated to the child as well. This means you and the conservator will make financial decisions jointly about what is in the child's best interest, but with the conservator having ultimate authority on how and when financial resources are doled out.
In a guardianship situation, a relative of a minor child who is not the child's parent will typically be awarded physical custody and will oftentimes be named the child's legal guardian. This mostly happens when parents are deemed to be ineligible or unfit to govern their child's interests. While guardianship stops short of actual adoption and parenthood, guardians of children in Tennessee make decisions that a parent normally would.
Tennessee adoption parameters
The parameters of eligibility for adoption of a minor child in Tennessee render almost anyone over the age of 18 able to adopt. It doesn't matter if you are single, married, gay, or straight, you can adopt a child in Tennessee if you are deemed able and responsible enough to do so. Adoption agencies in Tennessee, however, will often have age or lifestyle limits on who they will work with concerning adoption.
Some guardians will opt to adopt the children in their custody, but this is an intensely personal decision that should be in the best interest of the child. Guardianship in Tennessee stops short of actual adoption in that the rights of the child's birth parents are legally taken away with full adoption.
It can be complicated to decide between adopting a child versus solely performing guardianship duties. You will need to think about the child's identity and what will work best for them and their life moving forward. This can be especially difficult to determine, especially if the child is very young and cannot offer input themselves. Consult with a Tennessee guardianship attorney to fully understand your options.
At the Law Offices of Adrian H. Altshuler & Associates, we are committed Franklin family lawyers who help you understand the difference between guardianship and adoption, and establish grounds for either. We are a reputable firm with experience in successful adoption and guardianships throughout Tennessee family law court. If you need a family law advocate with years of experience to represent you in Franklin, Brentwood or Columbia, call us at 615-977-9370 or contact us online.