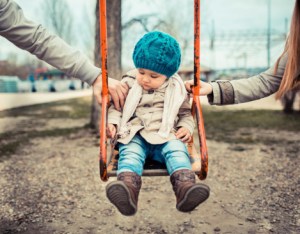 Parents who are going through a difficult divorce might think it preposterous that there might be a way for them to forge an effective co-parenting relationship after the divorce is final. You might wonder how you will be able to deal with your former spouse any better after the divorce than you did during the divorce. However, there is an approach to divorce that might provide some helpful resources for parents who love their children and do not want their divorce to create unnecessary trauma and pain in their child's life.
What is child centered divorce?
Child centered divorce is an approach to divorce that intends to shield children from the negative aspects of divorce such as anxiety, anger, guilt and resentment. It was developed by Rosalind Sedacca, a certified divorce and parenting mentor. Ms. Sedacca has developed a methodology that she uses to guide families through the divorce process in such a way that the children emerge well-adjusted and confident rather than emotionally scarred from the conflict.
The American Academy of Matrimonial Lawyers® has also developed a free guidebook, Child Centered Residential Guidelines, which is a useful resource for divorcing parents who must develop a parenting plan for their child. This guidebook seeks to support parents in developing residential guidelines that meet the needs and fulfill the best interests of the child and reduces conflict between the co-parents. According to the AAML guidebook, "One of the most difficult challenges for parents at the time of separation is deciding how they will divide responsibility for and time with their children."
The guidebook is full of tips to help parents create an optimal environment and developmental plans for their children based on their age group, how to handle holidays, vacations and school breaks, and it contains resources for long distance parenting.
Working toward a successful co-parenting relationship
In order to successfully navigate a child centered divorce, both parents must attend to their own emotional needs and learn how to have a different kind of relationship with one another since their former relationship was unsuccessful. Child centered divorce is about shifting the focus from the conflict between the two parents to the needs and interests of the child.
Clearly, this is not an approach that will work for every couple. High-conflict individuals may not take to this approach that advocates the parents' respectfulness of one another and modeling civil, compassionate behavior toward one another.
When the mindset towards divorce is shifted away from conflict and towards a more civil, business-like division, parents model good conflict-resolution skills for their child.
The experienced family law attorneys from the Law Offices of Adrian H. Altshuler & Associates are ready to discuss your divorce case with you and answer your questions. You are welcome to contact us to schedule a consultation at our Franklin, Columbia or Brentwood office.