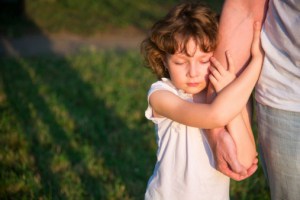 When it comes to making decisions about child custody in Tennessee, as in every state in the United States, the best interests of the child is the prevailing consideration. When a couple who have a child is divorcing, the court must decide which parent will be the primary residential parent, and which parent will have visitation with the child. When one parent has a problem with drug or alcohol addiction, or if they have a history of domestic violence, the court will take these things into consideration when determining which parent should have custody of the child, and if one of the parents needs to have supervised visitation with the child.
Any history of domestic violence, child abuse or neglect, problems with drug or alcohol abuse are among several other factors including the parents' ability to provide for the child's needs. How well the child is adjusting to their home and school environment are also considered, as are the parenting skills of both parents and the child's preferences (in certain circumstances).
The struggle of addiction
If a parent has a problem with abusing drugs and alcohol, they may not be able to be responsible to properly supervise the child, attend to their education's educational and social needs and make sure that they are safe. It is not in the child's best interests to be in an environment where their parent's behavior puts them at risk, or exposes them to illegal activity.
A parent who wishes to get custody of their child, but who is struggling with alcohol or drug addiction is advised to seek treatment. When the court becomes aware of the problem, they can require that the parent complete a drug and alcohol addiction treatment program before they will be allowed to have access to unsupervised visitation with the child.
Keeping your children safe
Domestic violence or child abuse creates a dangerous situation for a child that is not in their best interest. While the court's preference is for a child to have a bonded relationship with both parents, if a parent has a history of abuse the court can restrict their access to the child.
If your co-parent has a history of drug and alcohol abuse, or domestic violence, you may wish to schedule a consultation with a Franklin family law attorney from the Law Offices of Adrian H. Altshuler & Associates who has had years of experience dealing with these kinds of cases. We will protect your child's rights and fight for the most favorable custody arrangement. You may contact us to schedule a consultation at our Franklin, Columbia or Brentwood office.