Can the Police Use the Data in Your Fitness Tracker as Evidence in a Crime?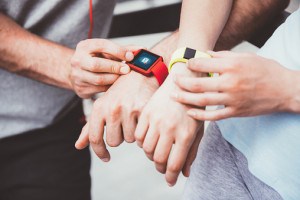 Wearable fitness tracking devices such as smart watches and devices that clip to the wearer's clothing has become one of the hottest fitness trends. People believe that these devices can help promote a healthy lifestyle, and they are willing to give up their privacy in exchange for the ability to keep track of their steps, their sleep and fitness activities. However, if you wear one of these devices and you are accused of committing a crime, and the authorities have established probable cause, the police can get a warrant to search your fitness tracker for the stored data, which can provide your geographic location for places you have been in the past few days along with the peaks and valleys of your heart rate over time.
What give authorities the right to search my fitness tracker?
Rule 26 of the Federal Rules of Civil Procedure were amended in 2015 to require that discovery be relevant to the party's claim and in proportion to the needs of the case.
While fact that these fitness tracking devices cannot be relied upon to be 100 percent accurate, they can potentially confirm the truth or expose a lie that the wearer has told about where they were and what they were doing at the moment in question.
In a criminal case, a woman was staying at her boss' home when she called 911 to report a sexual assault be an intruder that she did not know. A detective took her Fitbit into evidence, and when the data were reviewed, the police could see that at the time of the supposed attack, the woman was probably staging the scene rather than sleeping as she said she had been at the time.
The moral to the story seems to be that if you wear a fitness tracker, know that the data it stores about your movements, heart rate and other biological functions may be used against you if you are charged with having committed a crime.
You wear your fitness tracker night and day. Did it ever occur to you that the data it holds might be used against you when you have been charge with a crime? If you are facing criminal charges in Franklin, Columbia, or Brentwood, you want to have the support of an aggressive Franklin criminal defense attorney on your side to assert and protect your rights. Please contact the Law Offices of Adrian H. Altshuler & Associates today, or call 615-977-9370 to schedule an appointment with ae experienced Franklin criminal defense attorney today. We also have offices in Brentwood and Columbia to serve you.