Avoiding Arrest on Drug Charges at Bonnaroo and Protecting Your Rights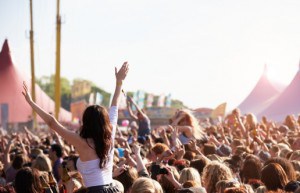 Each summer, a farm in Manchester gets transformed into Bonnaroo, a massive, four-day music and arts festival. People travel to middle Tennessee from all over the region to partake in the hedonistic celebration that seems to be a hotbed of criminal activity. Bonnaroo just announced the 2017 lineup, which does not look like it is going to disappoint. With U2, The Red Hot Chili Peppers, The Weeknd, Lorde and Chance the Rapper headlining the event, 2017 promises to be another great year at the popular venue.
As a criminal defense law firm, we like to welcome the thousands of visitors that will descend on our little village for some music and summer fun. We also like to remind those visitors that Manchester and Coffee County Law Enforcement are ready and waiting for you. You may think that you are dropping in on a sleepy, southern town, but law enforcement in Tennessee is prepared to strictly enforce the law.
Last summer, there was a major drug bust on festival grounds and two individuals were arrested by the Coffee Country Sheriff's Office with a "Very large amount of drugs," according to a story in The Tennessean. The authorities were tipped off that the drugs were being sold to festival attendees. The two men who were arrested face charges of manufacturing, delivering, selling and possession of a controlled substance and possession of unlawful drug paraphernalia. Law enforcement also seized cash, a ledger and drink cans with false containers.
Avoiding arrest at Bonnaroo
Armed with the knowledge that law enforcement will be on high alert, there will be officers strolling through the festival in plain clothes, and the penalties for breaking the law are serious, here are a few tips to help you avoid an arrest, which would ruin your enjoyment of a fun experience:
Make sure that your license, registration, and insurance is current and you have proper documentation in the vehicle
Inspect your vehicle and ensure that the lights and turn signals are all in working order
Do not drink and drive and don't let your passengers drink in the car
Do not get high and drive, or allow your passengers to smoke in the car
Do not carry weapons in your vehicle
Wear your seat belt and encourage your passengers to do the same
Don't make the mistake of thinking that a ticket for drug possession is not that serious.
It is serious. A few years ago, you might have been able to pay the fine and move on with your life, but now the District Attorney in Coffee County requires a mandatory court appearance foe every individual who receives a citation. Every year law enforcement issues hundreds of citations at Bonnaroo. If you received a citation or were arrested for a drug crime at Bonnaroo, we are here to help make sure that it does not ruin your future. In Tennessee, the fines for possession are mandatory and can be up to $250. for the first offense, which is a misdemeanor and has a potential 1 year jail sentence. The fine for a subsequent drug offense is $500. While it might be legal in other states, marijuana is still illegal in Tennessee, and if you are caught with more than half an ounce, you can be charged with a felony.
Bonnaroo is a time for fun with friends, so getting a citation can really ruin a great summer weekend. You can contact the Law Offices of Adrian H. Altshuler & Associates, or call us at 615-977-9370, to speak with an aggressive Columbia or Franklin DUI and drug charges defense attorney who will protect your rights.