Tennessee Has a New Opioid Law – Effective July 1, 2018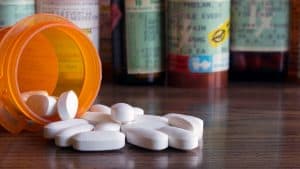 Tennessee Governor Bill Haslam signed a new law in response to the growing opioid pain medication epidemic. The law became effective July 1, 2018 but isn't mandated for six months – until January 1, 2019. The new law imposes many new restrictions on doctors who prescribe pain medications and pharmacies that prepare them. The new law is in response to alarming reports of deaths and addictions due to opioid drug use. According to DrugAbuse.gov,1,186 people in Tennessee died in 2016 due to opioid-related overdoses. That rate is higher than the national average.
The new limits and rules
According to Knox News, doctors and pharmacists must now comply with follow the following restrictions for various drugs including opioids. Failure to comply with the law can result in civil and criminal penalties.
Supply and dosage limits. The new law limits the days prescriptions can be filled for and the strength of the dosages.
Database checks. Pharmacists who receive an opioid prescription request must check a Controlled Substance Monitoring Database which checks a patient's prior prescription history at least every six months.
Physicians will need to document the reasons for the prescription. The document must include a statement the patient has been advised (received informed consent) that the prescription can cause addiction.
Three-day limit without restrictions. Physicians can prescribe opioid drugs for up to three days and up to 180 MMEs without these other limitations. This low limit is forcing many general practitioners and specialists to refer their patients to pain management doctors.
New pharmacist communications rules. Pharmacists, under the new law, can now discuss the risks, dangers, "effects and characteristics" of the medications with their customers.
Some medications may be exempt
The new law does provide for the following exceptions (if the exceptions are properly coded and noted as an exemption):
Palliative care patients and hospice care patients
Patients with sickle cell disease
Patients who are licensed facility inpatients
Patients seen by authorized "pain management specialists"
Patients who were treated with opioids for 90 days or more
Patients with severe burns or "major physical trauma"
Patients "who are on methadone, buprenorphine or naltrexone, which are drugs used to assist recovery from addiction."
The Tennessee Pharmacists Association (TPA) has raised some concerns about the new law such as that it might increase illicit street drug usage and robberies and burglaries at pharmacies. The TPA is concerned about prescription drug abuse and patient dependency but also believes there needs to be more focus on recovery and treatment services along with other forms of addiction help.
The Franklin drug crimes lawyers at the Law Offices of Adrian H. Altshuler & Associates are here to protect you and your future. To learn more about our services, please call us at 615-977-9370 or use our contact form to schedule an appointment. We represent injury victims in Franklin, Columbia, Brentwood, and other parts of Tennessee.