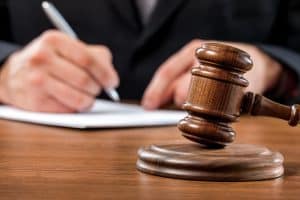 The Tennessean reported on July 3, 2018, that federal judge Aleta Trauger ruled that it was unconstitutional for Tennessee to revoke a driver's license just because he/she couldn't afford to pay the court costs. The decision, according to a lawyer for the National Center for Law and Economic Justice in New York City, could have national consequences. The law may affect more than 100,000 Tennessee drivers.
Having a driver's license often means the difference between keeping a job, taking care of children, and living a life – and being unable to work or care for your family. Many drivers before the ruling had to worry that if they did drive, they could be arrested and prosecuted for driving on a revoked license.
Why court costs are so burdensome
Court costs can run hundreds or thousands of dollars. Many Tennessee drivers can barely afford lunch. In Tennessee, any driver who doesn't pay courts costs for a DUI conviction or any criminal conviction could, before the judge's ruling, have his license revoked. The federal judge saw the Catch-22 that poor defendants can't pay the costs if they don't have a job but they can't get a job if they don't have a valid driver's license.
The judge reviewed records from the Tennessee Department of Safety and Homeland Security (TDSHS). The records showed that between July 1, 2012 through June 1, 2016, 146,211 drivers had their license revoked because they couldn't pay court costs, fines, or fees. Only about eight percent of those drivers were able to reinstate their driver's license.
In one illustrative case, the reporter discussed the case of Nathan Scruggs. He lost his license in 2013 and was forced to spend nearly a year for a Class A misdemeanor. The court costs were $25 a month, more than someone who had just gotten out of jail could afford. He ultimately got his license back after paying $800.
The federal judge ordered the Tennessee Department of Safety and Homeland Security to cease revoking licenses for non-payment of fees and to reinstate anyone's license that was revoked because of their inability to pay fees. He also instructed the Department to develop a plan for reinstatement within 60 days of his decision.
The lawyers involved in the litigation are now seeking to force the state to reinstate licenses for failure to pay traffic tickets. A class action lawsuit was already approved Judge Trauger. Traffic tickets are not criminal convictions.
At the Law Offices of Adrian H. Altshuler & Associates, we have the experience and resources to help defendants get justice. We challenge the supposed "facts," assert your rights, and contest illegal actions. We're ready to try your case before a jury of your peers when necessary. For aggressive help with your criminal charge, please call us at 615-977-9370 or use our contact form to schedule an appointment. We represent defendants in Franklin, Columbia, Brentwood, and across Tennessee.