Reporting Domestic Violence is Worth It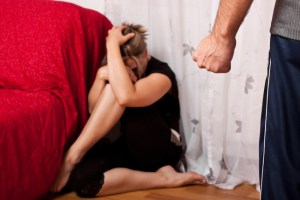 Prosecutors have dropped domestic violence charges against Nashville developer David Chase. Evidence showed that his accuser, Lauren Bull, was not a credible witness, and her accounts of his behavior differed from the observations of other witnesses. This case is statistically normal; most domestic violence charges end up being dismissed. However, prosecutors and advocates of domestic violence victims do not want this verdict to deter people from reporting when it happens to them.
In a report by The Tennessean, we learned that "In 2012 nearly half of all crimes against people were related to domestic violence, according to a city assessment of domestic violence released in 2013. In six months that year, 65 percent of domestic violence cases heard in General Session were not prosecuted… often… because victims are afraid to speak up." But Tennessee is now on track to receive more reports of domestic violence this year than last, which means the efforts of victims' advocacy groups are having an effect. However, the high-profile case of David Chase has advocates worried that it will have a negative effect on victims reporting.
Are you a victim?
Domestic violence can affect anyone: men or women, young or old. It can take many forms, and you may not realize at first that you are a victim. Under Tennessee law, the following constitutes domestic abuse:
Emotional abuse in the form of repeated verbal attacks. Verbal coercion can humiliate a victim or cause a victim to act in violation of their beliefs.
Isolation from friends and family can be the result of a batterer finding fault with social contacts. The victim can wind up with no one to confide in.
Threats to harm children or loved ones.
Gender role stereotypes can play a role; for example, non-consensual sex or gender related "duties."
Economic abuse can leave victims with no access to money and no way out. Lack of money is frequently responsible for continuing an abusive relationship.
Sexual abuse can include rape as well as acts that the victim feels are immoral.
These definitions are from the website of the Tennessee District Attorneys' General Conference. They are by no means complete, but instead provide guidelines for potential victims of domestic violence. If you or someone you know is a victim, it is important to get out of danger and get official help immediately. You have rights and a voice, and the experienced attorneys at the Law Offices of Adrian H. Altshuler & Associates can help protect you. Please contact us today to schedule a consultation at one of our law offices in Franklin, Brentwood or Columbia.