Making Sense of Tennessee's DMV Point System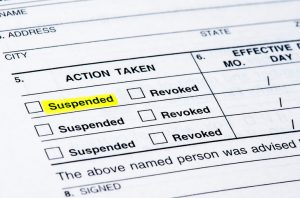 Some states, including Tennessee, have instituted a points system for motorists. If you hold a state driver's license from Tennessee, you are subject to this system. Points are awarded to you as demerits of a sort if you commit a driving or traffic infraction. These points are associated with your driver's license number, so if you are pulled over for another violation, law enforcement will be able to see the amount of points on your DMV record. Many drivers in Tennessee are not big fans of the system, but it is imperative that you understand it so you know how to work within it. If you get too many points, you can lose your license — and nobody wants that!
What happens when you exceed the points limit?
The point system is also called the Tennessee Driver Improvement Program. Its original goal was to improve the habits of Tennessee drivers and motorists, and to decrease the number of people who commit multiple offenses in a short amount of time. The DMV decided that, for Tennessee drivers, this means you'll  accumulate infraction points. If you get 12 or more points in a one-year period, you will likely be penalized for six months to a year with a driver's license suspension.
Some of the points delineations are as follows:
Operating a vehicle without a driver's license in your immediate possession: 2 points
Improper turning: 3 points
Failure to yield the right-of-way: 4 points
Leaving or fleeing the scene of an accident: 5 points, called "car accident" points
Reckless driving can net you 6 "reckless driving" points
In addition to these infraction points, you might have to serve jail time for major offenses, and you will certainly need to pay a fine. You might be able to avoid the suspension of your license by taking a traffic safety course. These are usually only available to people who have more than 12 points. Currently, there is not a way in the state of Tennessee to decrease the amount of points on your record by taking defensive driving.
The Law Offices of Adrian H. Altshuler & Associates knows how devastating it can be to lose your license. We know it can impact your job, ability to parent, and adversely affect your quality of life. If you are worried about the amount of points on your record in any given year, or need an aggressive Franklin traffic law attorney, give us a call for a free consultation. We help Franklin, Brentwood, and Columbia drivers fix their records and fight for their rights. Call us today at 615-977-9370, or contact us online.