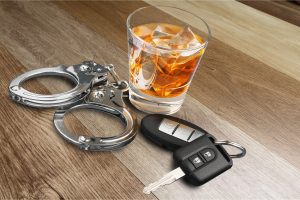 In most drunk driving cases, the driver is pulled over when a police officer sees the driver swerving, speeding, or driving recklessly. In some of these cases, the officer may witness an accident. It is more than likely that if a drunk driver causes an accident, that the police are called to the scene of the accident.
So – what happens when the driver is you? While there are some similarities to a typical DUI accusation, accident cases involving DUIs are handled a little differently. You face some incredibly serious consequences if you're evicted, so you should contact a Franklin DUI defense lawyer as soon as you possibly can. The quicker we can get started, the better.
What are the criminal charges for DUI-related car accidents?
If the police reasonably suspect that you caused an accident or death while you were intoxicated behind the wheel, you could be charged with:
Driving under the Influence. For a first offense, the minimum sentence is 48 hours. The maximum sentence is 11 months and 29 days. Your license will be revoked for a year though you may be eligible for a restricted license. You will need to participate in an alcohol and drug program. You will need to install an interlock ignition device (IID). There are other consequences. The penalties increase for subsequent offenses.
Vehicular homicide. Under the law, "Vehicular homicide is the reckless killing of another by the operation of an automobile, airplane, motorboat or other motor vehicle, as the proximate result of…the driver's intoxication." Intoxication includes both alcoholic intoxication and drug intoxication. The offense is a Class B felony. The minimum sentence is 48 hours. The maximum sentence, if you have prior offenses, could be as much as 30 years in prison. Your license will be suspended for at least 3 years and could be suspended up to 10 years.
Vehicular assault. You can be charged with vehicular assault in Tennessee if as a proximate result of your intoxication and your driving, you cause another person to suffer serious bodily injury or death. If convicted, you will have a Class D felony on your record. The mandatory minimum sentence is 48 hours. You will not be eligible for release or probation until you serve at least the 48 hours. The minimum sentence increases to 45 days if you have a prior DUI conviction. Depending on your prior record, you could be sentenced to up to 12 years. Your license will be suspended at least one year. The suspension will be longer if you have prior convictions. You will also have to pay court costs and fines. You will not be eligible for a restricted driver's license.
Child abuse, neglect, or endangerment. You could be charged with child abuse, neglect, or endangerment if a child in your car suffers injuries due to a drunk driving accident. The offense will be either a misdemeanor or a felony depending on the child's age and the seriousness of the injury.
How do your rights change if you cause an accident?
The priorities of the police change when there is an accident. Their first priority will be to attend to anyone who is injured. If you, another driver, any passengers, or any pedestrians are hurt, the police will arrange for an ambulance to take the person to a local emergency room or for other emergency treatment. The police will also need to secure the area so that nobody else is hurt.
If you are hurt, the police will likely seek a warrant so that someone at the hospital can take a sample of your blood. The blood will be examined for its alcohol content. If you are not hurt, the police will likely ask you to submit to a field sobriety test at the accident site and a breathalyzer test at the police station.
If someone is injured, the amount of bail that is set for your release will likely be higher.
As with non-accident cases, you may face imprisonment, a suspension of your driver license, fines, and increased insurance premiums. You may still be required to use an interlock ignition device (IID) on your vehicle.
How does the criminal DUI case affect your civil case?
In addition to facing criminal charges, you will likely face a civil suit by the accident victim or the family of the accident victim. In a civil suit, you could be liable for the victim's medical bills, lost income, pain and suffering, and property damage.
In most DUI cases involving an accident, the criminal case will proceed first because of the government's concern that imprisonment is the best way to deter future drunk driving incidents and because the burden of proof in criminal cases is higher. The fact that a civil case is lurking behind your criminal case places a premium on a successful resolution of your criminal case.
Your liability insurance company may deny coverage for the injuries or deaths you cause because of your voluntary intoxication.
Can anyone besides you be held accountable for a drunk driving accident?
Tennessee has a dram shop liability law. This law provides that a seller of an alcoholic beverage or beer may be liable for injuries cause by an intoxicated driver if:
The driver was under 21 at the time of the sale of the alcoholic beverage or beer and the driver did cause the personal injuries or death of the victim – "as the direct result of the consumption of the alcoholic beverage or beer so sold."
The driver was visibly intoxicated at the time of the sale and the alcohol or beer was the direct proximate cause of the victim's personal injuries or death.
At the Law Offices of Adrian H. Altshuler & Associates, our Franklin DUI defense lawyers understand just how traumatic any accident is – especially an accident where you may be charged with driving under the influence and other offenses. We fight aggressively to have the evidence against you suppressed because it was improperly taken, or because the test is invalid. We assert all relevant factual and legal defenses on your behalf. We seek dismissals and acquittals. We also negotiate plea bargains with your consent.
To discuss your rights and your defenses if you've been arrested for any DUI offense, call our office at 615-977-9370 or complete our contact form to schedule an appointment. We maintain offices in Franklin, Columbia, and Brentwood, Tennessee.