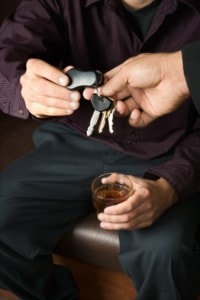 At several different times during a year, Tennessee law enforcement conducts sobriety checkpoints in an effort to deter drunk drivers from endangering themselves and others by driving drunk. With Labor Day approaching, there will be parties and barbeques and sporting events celebrating the last official weekend of summer. People will be serving and drinking alcohol at these events.
Tennessee has some fairly strong DUI laws, which include no-refusal enforcement activities. According to Mothers Against Drunk Driving (MADD), in 2013 there were 267 deaths in drunk driving fatalities, which represents 27.8 percent of all traffic deaths in the state. This number is down 3.6 percent from the previous year. Unfortunately, Tennessee has 59,208 3 time drunk driving offenders and 17,342 5 time drunk driving offenders. If you want to be safe and contribute to the safety of the other drivers on the roads, make a plan so that you do not have to drink and drive this Labor Day weekend.
Here are a few common sense tips to keep in mind when it comes to celebrating Labor Day with family and friends and steering clear of a DUI in Tennessee:
Appoint a designated driver before you start drinking
Call an Uber, Lyft or taxi cab for a ride home and leave your car at the venue if you ended up drinking more than you planned to
Plan to stay overnight so you do not have to worry about transportation if you want to be able to drink as much as you want
Drink responsibly, is the advice you see on alcohol advertising, but when you are consuming a product that lowers your inhibitions and diminishes your capacity to make sound decisions, this does not make a lot of sense.
If you try to take a chance and underestimate the effect of the alcohol that you did consume, and you drive home anyway, you increase your chances of getting pulled over and submitting to a field sobriety test, and a breath or blood test. If your blood alcohol is .08 percent or more, you can be charged with DUI. Do not think that you can be the best judge of whether you are sober enough to drive home after a night of partying and drinking.
If you plan to drive do not consume alcohol. If you plan to consume alcohol, do not plan to drive.
If you end up getting pulled over and charged with a DUI in Tennessee, you will need the aggressive representation of an experienced, Franklin DUI attorney from the law firm of Adrian Altshuler & Associates. We will assert and protect your rights and protect your rights and your reputation as you move through the judicial system. You may contact us at 615-977-9370 to schedule a consultation. From our offices in Franklin, Columbia and Brentwood, we serve clients throughout Tennessee.