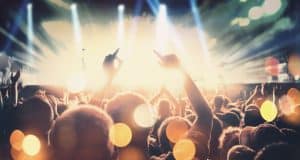 Bonnaroo is one of the country's most beloved music festivals, and it's a great economic boom for Middle Tennessee. Year after year, Columbia criminal defense lawyers are retained as counsel for festivalgoers that receive various criminal charges at, around, or near Bonnaroo. As with most large-scale music festivals, the most common criminal charge by far is misdemeanor drug possession. Public intoxication is a close second. Police forces patrol the Bonnaroo area, including Coffee and surrounding counties, and are keenly aware of the influx of illicit substances.
Last year, Coffee County's Attorney General Craig Northcott presided over Bonnaroo criminal charges – a new practice that resulted in mandatory court time, as well as less written citations for these misdemeanors. In prior years, festival attendees might receive these citations in lieu of arrest and jail time, and could play large fines to avoid appearances in court for charges related to Bonnaroo. In fact, this practice netted more than $630,000 for the county in 2015. But Attorney General Northcott doesn't think it's fair for Bonnaroo participants to receive special treatment under the law.
Common charges at Bonnaroo
The most common charges at Bonnaroo are various forms of drug possession and DUIs. Here's a breakdown of what you might see or experience at the festival:
First Steps After A Misdemeanor
The worst thing you could do when charged with a misdemeanor (especially Simple Possession) at Bonnaroo is not call an attorney. Local attorneys often know the court system better than those in your home state, and will have an idea of the intended consequences of your charge and your best options for a plea bargain. If you're charged with a misdemeanor at Bonnaroo, consider these first steps:
Remain calm. Whether you are being jailed or not, it's important that you remain calm. You do not have to give police officers excessive amounts of information, and you can immediately request an attorney in the event of arrest. Regardless, do not panic or raise your voice to an officer.
Do not consent to a search. Anything you say or do can and will likely be used against you. Do not consent to a search, and feel free not to discuss anything until you have an attorney present.
Ask for your ticket. This applies to those charged with traffic offenses. If you think you're being held for any reason, ask, "Am I being detained?" You cannot be held in perpetuity without good reason.
An experienced, local criminal defense attorney in Franklin can help you out of your Bonnaroo jam. From understanding your charge, to advising you of a wise plea, to educating you about your rights and possible consequences, the Law Offices of Adrian H. Altshuler & Associates can guide you through the confusing process of misdemeanor Bonnaroo violations. Our goal is to minimize punishment, advocate for you, and potentially have your charge stricken from your record. Call us at 615-977-9370 or contact us online today to conduct an initial conversation about your post-Bonnaroo needs. Our offices are conveniently located in Franklin, Brentwood and Columbia.