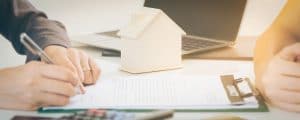 If you have gone through a divorce in Tennessee, you know just how challenging the entire process can be. There's so much to do during the process that you might not even think about updating your estate plan. We cannot stress just how important it is that you update these documents after your divorce, so that you can ensure that your wishes are met in the event of your death or incapacitation.
Change the power of attorney
One of the first things you will want to do after going through a divorce is to change your power of attorney. More than likely, your power of attorney is your former spouse. Most married couples name their spouse as their power of attorney. Be sure to revoke the power of attorney you created after getting married and create a new one. You can notify your former spouse if you wish, but it's not required.
Change your healthcare proxy
Another important change to your estate plan following a divorce is your healthcare proxy. If you are injured in an accident and spend time in the hospital, but are incapacitated, who will make health care decisions for you? The original healthcare proxy is likely your former spouse. If you don't want your ex making life-or-death decisions about your healthcare are treatment, you need to name someone new.
Make changes to the will
It almost goes without saying that you need to change your will after going through a divorce. Make sure you review the names of anyone whom you wish to receive assets and other items upon your death. The update to your will should be done immediately after the divorce is finalized, so that in the event something happens to you, your wishes can be met.
Amend the revocable trust
If you created a revocable trust, now is the time to amend it. If you do not wish to amend the trust, you can revoke it, making it no longer valid. Check what type of gifts are listed in the trust and if they are being left to your former spouse or members of their family. It is completely up to you, but you can amend the trust so that these gifts are not left to your former spouse or to their family members. The trust might also have instructions as to how money for your children is to be handled.
Updating your estate plan following a divorce is important to your future and your children. Be sure to review all of the documents mentioned today so the wrong person doesn't have access to your assets. Call the Law Offices of Adrian H. Altshuler & Associates at 615-977-9370 or complete our contact form to schedule a consultation at our Franklin, Columbia, or Brentwood office.